Highlights of the "Escape From LA" soundtrack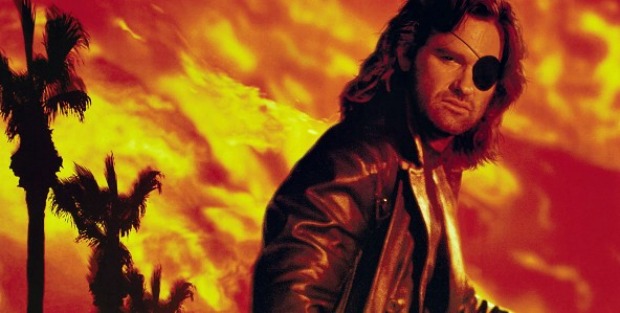 Posted by Melissa Locker on
Tonight at 10:15 p.m. ET, we're showing John Carpenter's "Escape from LA" starring Kurt Russell. It's kind of the best, so you'll definitely want to tune in and watch as Snake Plissken saves the world (sort of). Keep your eyes peeled for the all-star supporting cast including Steve Buscemi, Bruce Campbell, Peter Fonda and Pam Grier as denizens, entrepreneurs and survivors on the island of Los Angeles. While you're at it, keep your ears perked up for the sizzling soundtrack provided by the likes of White Zombie, Ministry, Clutch, Tool and, er, Tori Amos.
Devising the soundtrack to a post-apocalyptic action flick starring a one-eyed anti-hero can't be an easy job. And when you're trying to come up with a tune to play while Snake Plissken is blowing shit up on the set of John Carpenter's low-budget (who needs a budget when you have Snake?) dystopian action flick, well, a no holds barred approach is definitely what's called for.
Here are some of the highlights of the "Escape From LA" soundtrack:
Butthole Surfers "Pottery"
Tori Amos "Professional Widow"
Clutch "Escape From The Prison Planet"
Ministry "Paisley"
Stabbing Westward "Dawn"
White Zombie "The One"

Want the latest news from IFC? Like us on Facebook and follow us on Twitter @ifctv.
John Carpenter's "Escape From LA" airs tonight at 10:15 PM ET; Friday, Jan. 11 at 2:45 AM ET; Monday, Jan. 28 at 8:00 PM ET; Tuesday, Jan. 29 at 12:30 AM ET; Monday, Feb. 4 at 8:00 PM ET; Tuesday, Feb. 5 at 2:30 AM ET