Hayley Atwell won't be back for "Captain America: The Winter Soldier"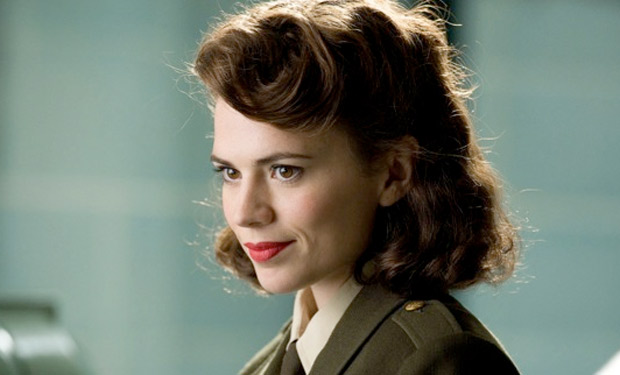 Posted by Terri Schwartz on
Hayley Atwell won't be returning in the upcoming "Captain America: The Winter Soldier." Though there had been some speculation that she'd come into the modern day of the Marvel universe after being left behind at the end of "Captain America: The First Avenger," it's been confirmed that she's done being Cap's love interest.
"She wont, she confirms, be back for the [Captain America] sequel, which moves the action into the present day," TmeOut London writes in an interview with the actress.
It seemed as though there might have been a chance that Atwell would return in "The Winter Soldier" based on her coy response in the past. When Bleeding Cool asked her about her involvement in September, she said, "I can't say yet because it hasn't been officially released, and Marvel are very protective of their franchise."
It could be that Atwell never was going to be in the film, or just that negotiations fell through. An alternate opening for "The Avengers" sort of resolved the Peggy Carter storyline, but since it was dropped from the finished product, that still is a gaping plot hole in the Marvel Cinematic Universe. Hopefully it is touched upon in "Captain America: The Winter Soldier" before Captain America moves on to a new love interest.
"Captain America: Winter Soldier" is due in theaters on April 4, 2014. It stars Chris Evans, Anthony Mackie and Sebastian Stan.
Are you disappointed Atwell won't be back? Tell us in the comments section below or on Facebook and Twitter.