Exclusive Premiere: Young Boys "Love Hits"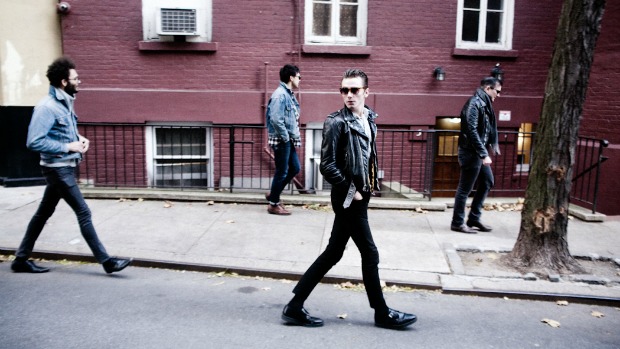 Posted by Melissa Locker on
When David McDaniel moved to New York from Oakland, he brought a guitar, a drum machine and a love of The Ramones. When Lee Lichstinn joined him in NYC, they formed Young Boys, a post-punk bad with an eye on the future and a sound from the past. The band has since added Ethan Miller on synths and waded into New York's leather-jacketed garage rock scene with enough pop influence to keep things interesting. The post punk sound the band crafts is reminiscent of the Jesus and Mary Chain, Suicide, Sisters of Mercy and, yes, The Ramones with clattering guitar chords and thudding bass lines, but the end result is like if Joey Ramone spent a lot of time listening to the Dum Dum Girls. In a good way, though.
Young Boys put out a split EP on cassette last year, followed by a limited edition 7″ on Rococo, and now the band is about to release their debut LP, New York Sun, out February 26th on Holloweyed Records. We are excited to present the debut single off the album. Crank up your volume and listen to "Love Hits" by Young Boys:
Want the latest news from IFC? Like us on Facebook and follow us on Twitter @ifctv.