Exclusive Premiere: Whispertown "Open The Other Eye"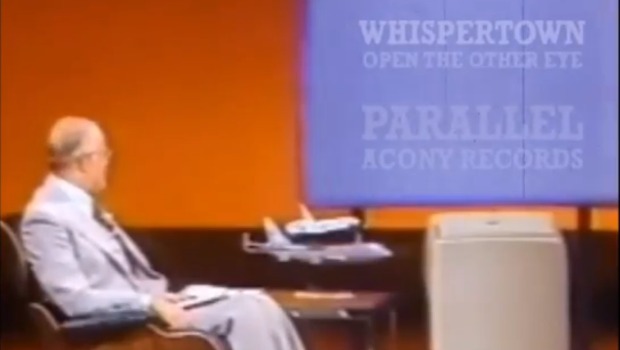 Posted by Melissa Locker on
While the band may have shortened their name from Whispertown 2000 to just Whispertown, their sound has gotten exponentially more expansive. Morgan Nagler's group made a name for themselves with a lo-fi indie rock sound filled with summery harmonies and a country bent. While those heartland vibes are still present in Whispertown's songs, Nagler has started to take the group in a different direction adding a synth pop sound to the group's repertoire. While the combination of country and electro synth rock sounds like a bad idea, the effect is charming and irresistible.
While Nagler claims that "I ain't havin' fun" on the group's song "The Fall," it's hard to believe that's true when you listen to the tracks on their new record, Parallel. The seven tracks of the album are filled with dark-tinged songs complemented by Nagler's sweetly raspy voice. The songs have traces of bands like Rilo Kiley, She & Him and Jenny Lewis in the mix, which makes sense as Whispertown has toured with each of them, but under the watchful of eye of Andy LeMaster (Bright Eyes) who produced, recorded and mixed the tracks, Whispertown easily finds their own rhythm. This is especially true on the stand out track and lead off single "Open The Other Eye," which we are happy to premiere the video for below.
Watch the premiere of Whispertown "Open the Other Eye" now:
video player loading
.
.
.
Want the latest news from IFC? Like us on Facebook and follow us on Twitter @ifctv.