"Evil Dead" red-band trailer promises true horror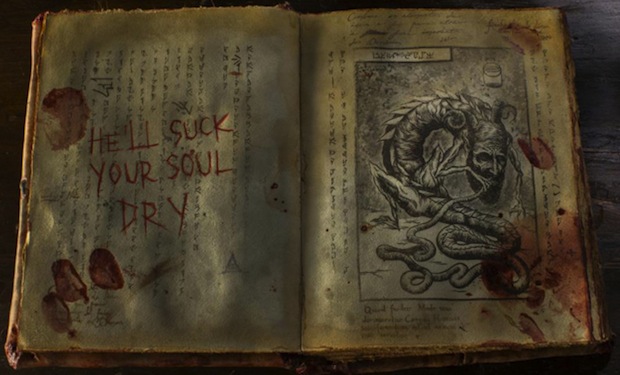 Posted by Terri Schwartz on
It's time for skeptics to learn why Sam Raimi and Bruce Campbell are so excited about the upcoming "Evil Dead" remake. The film looks like a bloody, gory mess in all the right ways, as is proved by the new red-band and very NSFW trailer.
"David, please, please — you have to get me out of here," Jane Levy's Mia tells her brother in the teaser. "You don't understand: there was something in the woods, and I think it's in here with us now."
They don't — or can't — leave, and many, many bad things end up happening. From tree rape to the grossest girl-on-girl makeout scene we've ever seen, "Evil Dead" promises an exciting horror film in a genre that hasn't been very fresh in recent years. That's exactly what Campbell and Raimi want from the movie, too.
"The movie's not funny. The movie is old-fashioned, retro horror. There's not a snappy line in the whole movie," Bruce Campbell recently said of "Evil Dead," which he is producing. "The first movie wasn't like that, and this is a remake of the first movie, so he's really just matching the tone of the first movie, which is not, 'Hardy har har.'"
"Evil Dead" hits theaters on April 12.
What are you most looking forward to about "Evil Dead"? Tell us in the comments section below or on Facebook and Twitter.