Duncan Jones to direct "World of Warcraft" movie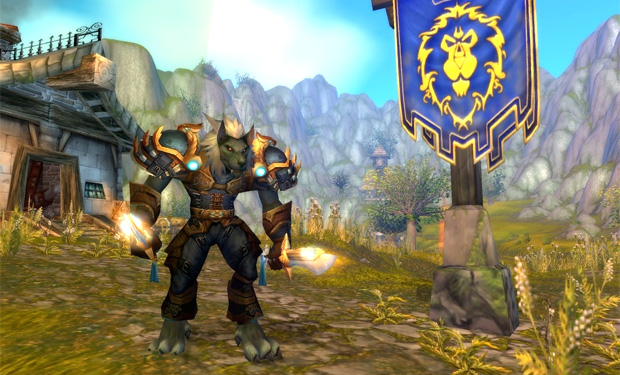 Posted by Terri Schwartz on
The planned "World of Warcraft" movie continues to get high profile talent. After losing Sam Raimi back in August, the project has picked up Duncan Jones as a director.
The Hollywood Reporter has the news, and it's pretty exciting for fans of Jones' work. The man behind "Moon" and "Source Code" has a great science fiction vision, and it's one that should work well applied to the beloved MMO.
"So the gauntlet was thrown down ages ago: Can you make a proper MOVIE of a video game. Ive always said its possible. Got to DO it now!" Jones tweeted.
Reports claim that Legendary Pictures is willing to throw the money needed at the film, called "Warcraft." It's expected to be a $100 million — or more — production, and will be produced by Thomas Tull and Jon Jasni at Legendary and Charles Roven and Alex Gartner at Blizzard and Atlas Entertainment.
At the same time it was announced that Raimi was no longer with "Warcraft," it was also revealed that "Blood Diamond" scribe Charles Leavitt was penning the script. He seems like the perfect man for the job, as he also is responsible for the scripts for "K-Pax" and the upcoming "The Seventh Son."
The "Warcraft" series centers on the conflict between two opposing groups: the Horde and the Alliance. "World of Warcraft" has gone on to become one of the most successful online games of all time. It's done a good job of bridging the gap between casual consumers and avid gamers, so hopefully a movie would be able to do the same thing.
Do you think Jones is a good fit for "Warcraft"? Tell us in the comments section below or on Facebook and Twitter.