"Die Hard" marathon heading to theaters on February 13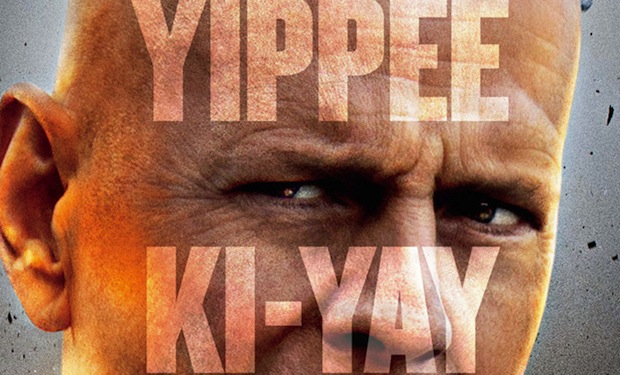 Posted by Terri Schwartz on
February 13 will be a good day to live free or die hard with a vengeance.
Fox has announced that, in anticipation of the release of "A Good Day To Die Hard," the studio will be hosting a "Die Hard" marathon at some currently unannounced theaters. Yes, that means that, on a Wednesday, you can sit in a theater and watch "Die Hard," "Die Hard 2," "Die Hard With a Vengeance" and "Live Free or Die Hard" prior to getting to see the fifth "Die Hard" film on February 14. That's a good Valentine's Day date, right?
This is far from the first time a studio has held a movie marathon to hype the release of its upcoming film. It worked successfully for franchises like "The Twilight Saga," the Marvel movies and "The Lord of the Rings," and you can bet that Disney will have an epic six-film-long marathon prior to the release of "Star Wars: Episode VII" coming out.
But will it work for "Die Hard"? That series is driven more by its leading man than its plot, and John McClane has come a long way from his early New Jersey cop days. Still, fans love the "Die Hard" franchise for a reason, and we can see people flocking to theaters to watch all of these movies in one sitting.
"A Good Day to Die Hard" takes Bruce Willis' McClane from Jersey to Russia, where he teams up with his son Jack, played by Jai Courtney. Also appearing in this movie are Mary Elizabeth Winstead, Cole Hauser and Sebastian Koch.
Will you check out this movie marathon? Tell us in the comments section below or on Facebook and Twitter.