"Crouching Tiger, Hidden Dragon" sequel starts shooting in May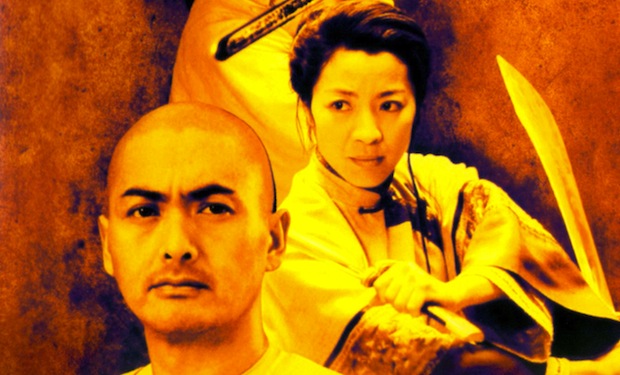 Posted by Terri Schwartz on
In case you weren't already aware, a "Crouching Tiger, Hidden Dragon" sequel is a reality, and it's happening sooner than you would think.
Deadline is reporting that the movie is set to start filming in May with The Weinstein Company shooting it. If that's not enough to make you cringe, then this should be: None of the original actors or creators are involved.
That doesn't mean this new film will necessarily be bad, of course. Chinese director Ronny Yu is helming the project and John Fusco penned the script. The movie is being based on "Silver Vase, Iron Knight," the sequel novel to author Wang Du Lu's "Crouching Tiger, Hidden Dragon." It seems as though "Crouching Tiger" director Ang Lee won't be involved in this new movie in any way.
No word yet if ay of the original cast will be involved again, but it doesn't seem likely. Chow Yun-Fat, Zhang Ziyi and Michelle Yeoh all starred in that flick, but Yeoh's involvement is the one that would be most important. "Silver Vase, Iron Night" primarily revolves around her character, Yu Shu Lien.
At least Fusco is thrilled about the project. He told Deadline, "This was an opportunity to explore a lifelong passion I've had for Wu Sia, and if there wasn't continuing source material, I would never have gotten involved."
As for the film itself, as said, "This introduces a new generation of star-crossed lovers, and a new series of antagonists in a battle of good and evil. It has a Knights Errant quality. There is an alternate universe in the books, a martial forest that exists alongside the real world, full of wandering sword fighters, medicine men, defrocked priests, poets, sorcerers and Shaolin renegades. It's so vast and rich, and I found characters from the second and third books in the series to create a most interesting stew while being as true to the source material as I could be."
Are you interested in a "Crouching Tiger, Hidden Dragon" sequel? Tell us in the comments section below or on Facebook and Twitter.