Call-In Commentary: Watch the "Cosmopolis" DVD/Blu-ray trailer with writer-director David Cronenberg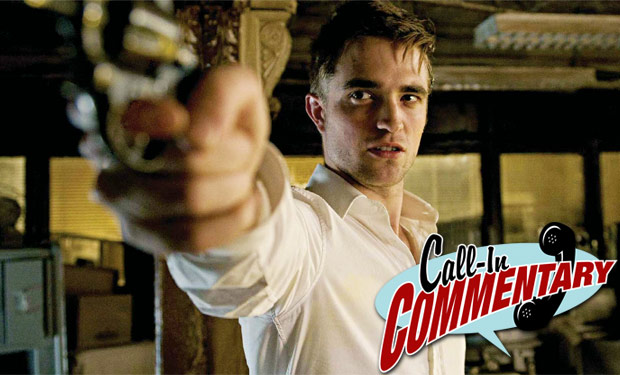 Posted by Brian Jacks on
Following a young billionaire capitalist on a limo ride through New York City (with random stops throughout as he picks up new passengers), "Cosmopolis" returns to director David Cronenberg's experimental roots with a dialogue-heavy, image conscious film. An American-speaking Robert Pattinson stars as the playboy wiz kid, with supporting turns from Paul Giamatti, Juliette Binoche, Samantha Morton, Jay Baruchel and a host of other in-and-out characters.
To get inside the film we went straight to the source, recruiting Cronenberg for our Call-In Commentary series, where filmmakers provide narration to their movie trailers. In the video below, the helmer delves into the issue of trailer music and how impactful it becomes, particularly when the movie's score is yet to be completed. The trailer audio is muted in our video below, but you can click here to hear it in its full glory. "Cosmopolis" is available on DVD and Blu-ray as of this week.
video player loading
.
.
.
MORE CALL-IN COMMENTARIES:
– Watch the "Promised Land" trailer with director Gus Van Sant
– Watch the "On The Road" trailer with director Walter Salles
– Watch the "Flight" trailer with screenwriter John Gatins
– Watch the "Fat Kid Rules the World" trailer with director Matthew Lillard
– Watch the "House at the End of the Street" trailer with director Mark Tonderai
– Watch the "Looper" trailer with writer-director Rian Johnson
View more Call-In Commentaries…
Will you be checking out "Cosmopolis"? Let us know in the comments below, or on Facebook or Twitter.