Chris Gethard is heading to SF SketchFest and so can you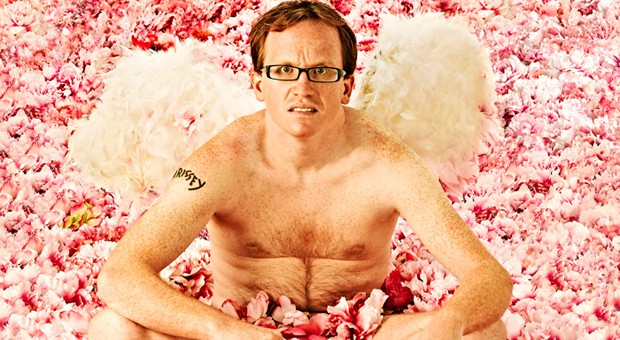 Posted by Melissa Locker on
Our adopted comic Chris Gethard is heading way out west to the land of Rice-A-Roni and a Golden Gate Bridge that is red and not gold at all. Don't worry, he's not running away from home, instead he's taking The Chris Gethard Show to SF Sketchfest, the San Francisco comedy fest, which runs from Jan. 24 to Feb 10.
If you're in a San Francisco state of mind, head to the Eureka Theater on Friday, Feb. 1 at 8 p.m. to watch Chris, the so-called "Carson of Cable Access," as he stages a full production of his wildly popular and aptly named public access show, The Chris Gethard Show. The show will feature Shannon O'Neill, Bethany Hall, The Human Fish , Murf The Reservoir Dog Meyer and Jake Fogelnest as guests with music by the LLC. Buy tickets here. Our adopted comic is the author of "A Bad Idea I'm About to Do," and has been heard on This American Life as well as seen on The Office, Louie, The Other Guys, and the upcoming "Iron Man 3." He's been performing at New York's Upright Citizens Brigade Theater for 12 years (straight through! no breaks!). He was named one of Variety's ten comics to watch in 2010. Plus, we adopted him, so he's family.
Also on the bill are The Get Go, a sketch team from the Upright Citizens' Brigade in LA. Their sketch style is self-described as "super cool" and "everybody's cup of tea!" Their credits include Just for Laughs festival, Comedy Bang-Bang, Chelsea Lately, VH1's Stevie TV,Workaholics, The Boondocks, the Edinburgh Fringe Festival, and NBC's Community.
Want the latest news from IFC? Like us on Facebook and follow us on Twitter @ifctv.