Brad Pitt considering starring in "Pontius Pilate"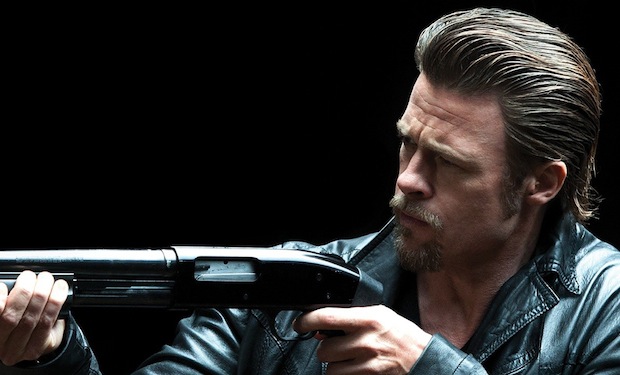 Posted by Terri Schwartz on
Brad Pitt could end up playing one of the most iconic historical figures around.
A new report from Deadline claims that Pitt is considering playing the character Pontius Pilate in a movie of the same name. The Biblical tale is being written by Vera Blasi.
"This script follows the evolution of Lucius Pontius Pilate from the sensitive son of a Roman Knight into a ferocious soldier whose warrior exploits make him a general and puts him on a political track under the Roman Emperor Tiberius," the site explains. "Rather than a straight ahead Biblical film, Blasi's script reads almost like a Biblical era 'Twilight Zone' episode in which a proud, capable Roman soldier gets in way over his head."
The description continues, "All of this puts [Pontius] in a desperate situation and in need of public approval when he is asked to decide the fate of a 33-year old rabbi accused by religious elders of claiming he is King of the Jews. Along the way, such Roman emperors including Caligula and Tiberius and New Testament figures like John the Baptist, Salome and Mary Magdalene are seen in a tale that culminates with Pilate's fateful decision to allow Jesus Christ to be crucified."
Pitt hasn't committed, but this would be an interesting turn for his career. He is next in "World War Z" and also "Twelve Years a Slave" and "The Counselor." He recently said he'd quit acting in three years, though it remains to be seen if he'll follow through — or just squeeze "Pontius Pilate" in as his last hurrah.
Do you think Pitt would make a good Pontius Pilate? Tell us in the comments section below or on Facebook and Twitter.