"A Good Day to Die Hard": Action-packed new clip debuts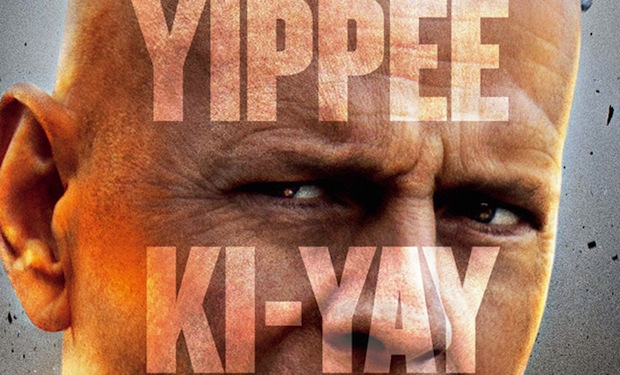 Posted by Terri Schwartz on
This Valentine's Day will be "A Good Day to Die Hard," and 20th Century Fox has given us a good taste of what we have in store for John McClane's latest adventure. In a new clip, John and his son Jack, a CIA agent, can be seen facing off against some Russians who don't have the McClane's best intentions at heart.
"You know what I hate about the Americans? Everything. Especially cowboys," a villainous Russian says in the clip. That causes McClane and his son to burst into laughter, explaining, "It's not you. I love these outfits."
Of course, that's John and Jack cue to plunge into some major action scenes while trying to escape. Punches are thrown and guns are fired, and when Jack and John finally do manage to find cover, McClane tries to have a heart-to-heart with his son.
"No, no no, you're not going to try to open up to me right before we die," Jack told his father. "That's not your thing, John."
"What's that?" John asked, to which Jack answered, "Kill the bad guys, that's your thing." We couldn't have said it better ourselves.
"A Good Day to Die Hard" takes Bruce Willis' McClane from Jersey to Russia, where he teams up with his son Jack, played by Jai Courtney. Also appearing in this movie are Mary Elizabeth Winstead, Cole Hauser and Sebastian Koch. The film is due out on February 14, and some theaters are having a "Die Hard" marathon on February 13.
What did you think of this clip? Are you looking forward to "A Good Day to Die Hard"? Tell us in the comments section below or on Facebook and Twitter.