"Beasts of the Southern Wild" and "Silver Linings Playbook" dominate 2013 Oscar nominees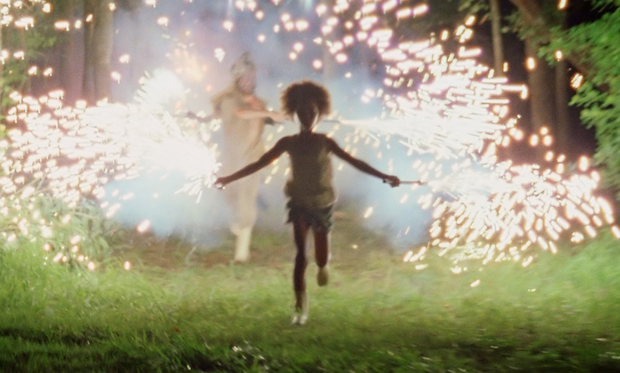 Posted by Terri Schwartz on
When "Beasts of the Southern Wild" broke onto the scene at Sundance, people were calling it the little indie that could. Well, it did, and the Benh Zeitlin film is now up for four Oscar nominations, including Best Picture, Best Director, Best Actress and Best Adapted Screenplay. No small feat for a small budget indie starring relative unknowns and the youngest actress to ever be nominated.
"Lincoln" lead off the nominations with 12 nods in categories including Best Picture, Best Director and Best Actor, while "Les Miserables" came close behind with nine nominations. But we can't help but be thrilled to see "Silver Linings Playbook" up for eight nods, including Best Picture, Best Director, Best Actor and Actress (you rock, Bradley Cooper and Jennifer Lawrence), Best Supporting Actor and Actress and Best Writing. That's a solid block of awards if we've ever seen it.
Of course, we have to talk about the snubs too. David O' Russell and Zeitlin beat out expected nominees Ben Affleck and Kathryn Bigelow for the Best Director category, and "Moonrise Kingdom" only got one measly nomination for Best Original Screenplay. Then we need to talk about the fact that "The Dark Knight Rises" didn't get a single award while projects like "Mirror Mirror," "Snow White and the Huntsman," "Hitchcock" and "Prometheus" all got nominated. At least "Skyfall" was up for five technical awards and "Django Unchained" snuck into Best Picture, Best Supporting Actor, Best Original Screenplay, Best Sound Editing and Best Cinematography.
Here's the full list of nominees:
Best Picture
"Argo"
"Django Unchained"
"Les Miserables"
"Life of Pi"
"Amour"
"Lincoln"
"Silver Linings Playbook"
"Zero Dark Thirty"
"Beasts of the Southern Wild"
Actor in a Leading Role
Bradley Cooper – "Silver Linings Playbook"
Daniel Day-Lewis – "Lincoln"
Hugh Jackman – "Les Miserables"
Joaquin Phoenix – "The Master"
Denzel Washington – "Flight"
Actress in a Leading Role
Jessica Chastain – "Zero Dark Thirty"
Jennifer Lawrence – "Silver Linings Playbook"
Emmanuelle Riva – "Amour"
Quvenzhané Wallis – "Beasts of Southern Wild"
Naomi Watts – "The Impossible"
Actor in a Supporting Role
Alan Arkin – "Argo"
Robert De Niro – "Silver Linings Playbook"
Philip Seymour Hoffman – "The Master"
Tommy Lee Jones – "Lincoln"
Christoph Waltz – "Django Unchained"
Actress in a Supporting Role
Amy Adams – "The Master"
Sally Field – "Lincoln"
Anne Hathaway – "Les Miserables"
Helen Hunt – "The Sessions"
Jackie Weaver – "Silver Linings Playbook"
Animated Feature Film
"Brave"
"Frankenweenie"
"ParaNorman"
"The Pirates! Band of Misfits"
"Wreck-It Ralph"
Directing
"Amour" – Michael Haneke
"Beasts of the Southern Wild" – Benh Zeitlin
"Life of Pi" – Ang Lee
"Lincoln" – Steven Spielberg
"Silver Linings Playbook" – David O. Russell
Writing – Original Screenplay
"Amour" – Michael Haneke
"Django Unchained" – Quentin Tarantino
"Flight" – John Gatins
"Moonrise Kingdom" – Wes Anderson & Roman Coppola
"Zero Dark Thirty" – Mark Boal
Writing – Adapted Screenplay
"Argo" – Chris Terrio
"Beasts of the Southern Wild" – Lucy Alibar & Benh Zeitlin
"Life of Pi" – David Magee
"Lincoln" – Tony Kushner
"Silver Linings Playbook" – David O. Russell
Music – Original Song
"Before My Time" from "Chasing Ice," music and lyrics by J. Ralph
"Everybody Needs a Best Friend" from "Ted," music by Walter Murphy, lyrics by Seth MacFarlane
"Pi's Lullaby" from "Life of Pi," music by Mychael Danna, lyrics by Bombay Jayashri
"Skyfall" from "Skyfall," music and lyrics by Adele Adkins and Paul Epworth
"Suddenly" from "Les Miserables," music by Claude-Michel Schönberg, lyrics by Herbert Kretzmer and Alain Boublil
Foreign Language Film
"Amour" (Austria)
"Kon-Tiki" (Norway)
"No" (Chile)
"A Royal Affair" (Denmark)
"War Witch" (Canada)
Cinematography
"Anna Karenina"
"Django Unchained"
"Life of Pi"
"Lincoln"
"Skyfall"
Costume Design
"Anna Karenina"
"Les Miserables"
"Lincoln"
"Mirror Mirror"
"Snow White and the Huntsman"
Documentary – Feature
"5 Broken Cameras"
"The Gatekeepers"
"How to Survive a Plague"
"The Invisible War"
"Searching for Sugar Man"
Documentary – Short
"Inocente"
"Kings Point"
"Mondays at Racine"
"Open Heart"
"Redemption"
Film Editing
"Argo"
"Life of Pi"
"Lincoln"
"Silver Linings Playbook"
"Zero Dark Thirty"
Makeup And Hairstyling
"Hitchcock"
"The Hobbit: An Unexpected Journey"
"Les Miserables"
Music – Original Score
"Anna Karenina"
"Argo"
"Life of Pi"
"Lincoln"
"Skyfall"
Production Design
"Anna Karenina"
"The Hobbit: An Unexpected Journey"
"Les Miserables"
"Life of Pi"
"Lincoln"
Short Film – Animated
"Adam and Dog"
"Fresh Guacamole"
"Head over Heels"
"Maggie Simpson in 'The Longest Daycare'"
"Paperman"
Short Film – Live Action
"Asad"
"Buzkashi Boys"
"Curfew"
"Death of a Shadow (Dood van een Schaduw)"
"Henry"
Sound Editing
"Argo"
"Django Unchained"
"Life of Pi"
"Skyfall"
"Zero Dark Thirty"
Sound Mixing
"Argo"
"Les Miserables"
"Life of Pi"
"Lincoln"
"Skyfall"
Visual Effects
"The Hobbit: An Unexpected Journey"
"Life of Pi"
"Marvel's The Avengers"
"Prometheus"
"Snow White and the Huntsman"