Whisker Wars wants to know: How big is your internal beard?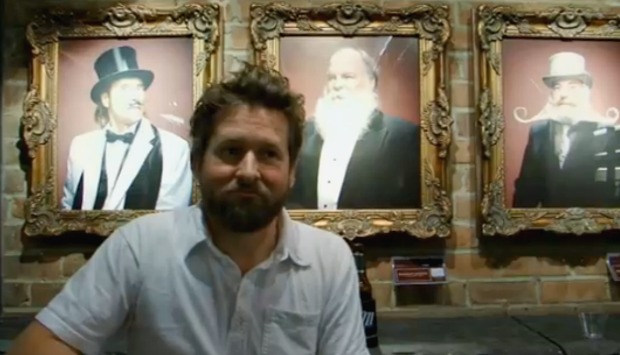 Posted by Melissa Locker on
Whether it's lighting candles for Hanukkah or going to Advent services at church or celebrating the rites of the Donar Oak, wintertime seems to bring out religion in a lot of people. That's why we weren't completely surprised when the bearded boys of the Austin Facial Hair Club found religion during last Friday's episode of Whisker Wars. But the whisker warriors weren't espousing the gospel of Mohammed or Matthew or even Martin Luther, but rather the wisdom of one James Moody. While most of us haven't heard of Moody, he is the Austin Facial Hair Club's secret weapon who teaches them zen and the art of facial hair growing and preaches the Gospel of the internal beard. You see, according to Moody's philosophy, there's the external beard that's on your face, but you can't win in competition without a hale, hearty and happy internal beard too.
Watch this clip from the new season of Whisker Wars and you too can learn that a full and lustrous beard starts on the inside:
video player loading
.
.
.
Want the latest news from Whisker Wars? Like them on Facebook and follow them on Twitter@whiskerwars and use the hashtag #whiskerwars.
Whisker Wars airs on IFC on Fridays at 10 pm ET/PT