Whisker Wars: Is Aarne abandoning battling full beard natural?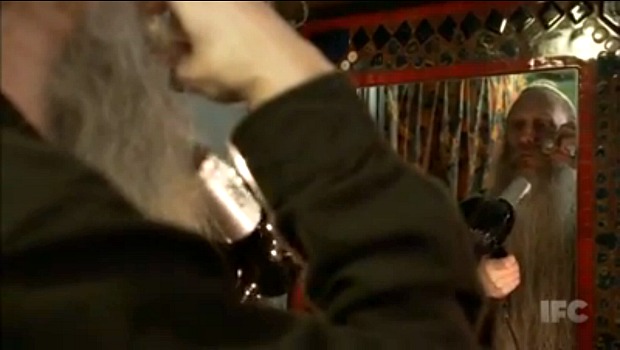 Posted by Melissa Locker on
Attention, facial hair fighters! We don't mean to alarm you, but there's something you need to know about beards: At some point they stop growing. Now now, don't cry. Once you stop wailing and rending your clothes, we will tell you that it's nothing to be embarrassed about it. It's completely natural. There's no need to talk to a trusted clergyman, member of the family or even your beloved barber. It's a phenomenon called Terminal Beard Length and it happens to the best beards out there, including the one-time champion for Beard Team USA, Aarne Bielefeldt.
When Aarne finds himself in a beard competition slump, he decides to take matters into his own hands and toothbrush and curling iron. Yep, Aarne is planning on switching things up during the third season of Whisker Wars and is dipping his toe into the competitive waters of the freestyle category.
Watch this new clip from the second season of Whisker Wars and tune in for a new episode on Friday at 10/9c:
video player loading
.
.
.
Want the latest news from Whisker Wars? Like them on Facebook and follow them on Twitter@whiskerwars and use the hashtag #whiskerwars.
Whisker Wars airs on IFC on Fridays at 10 pm ET/PT