What to watch this week on IFC: Dec. 11 – 16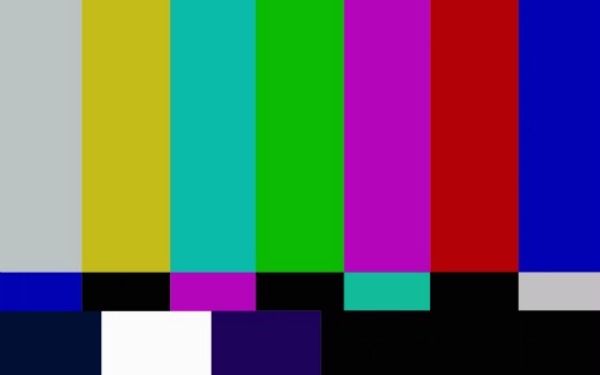 Posted by Melissa Locker on
Oh the weather outside is frightful, and IFC is so delightful and since you've no place to go, watch these shows, watch these shows, watch these shows.
Here's what to watch this week on IFC:
Tuesday
We know the first rule of Fight Club is not to talk about Fight Club, but we feel it is our duty to inform you that we're showing David Fincher's "Fight Club" at 8/7c. Tune in to watch Brad Pitt and Ed Norton beat the tuna salad out of each other and a lot of other guys for fun and an attempt to regain their masculinity.
Wednesday
Tonight we are doing our part and airing 12.12.12 The Concert for Sandy Relief. Musicians perform at Madison Square Garden to aid Hurricane Sandy victims; with Bon Jovi, Eric Clapton, Dave Grohl, Billy Joel, Alicia Keys, Chris Martin, Bruce Springsteen, Roger Waters, The Who, Paul McCartney and the Rolling Stones.
Thursday
Drop whatever you are doing and tune in at 8/7c to watch "Escape From LA" and witness the return of Snake Plissken (Kurt Russell). John Carpenter directs the awesome low-budget action flick which imagines what happens if (or when) a massive earthquake makes an island out of Los Angeles. In Carpenter's dystopian version, LA becomes a No Man's Land where anyone opposed to the country's tyrannical, religious-fanatic President (Cliff Robertson) is exiled. But that's not all: When a powerful device that can shut down the world's electronic systems ends up in the hands of some revolutionaries, our eyepatch-wearing anti-hero is recruited to once again help the Commander in Chief get out of a jam.
Friday
After a new episode of Whisker Wars at 10/9c, pack your bags and your fleece, because we are heading to Winter in Portlandia for a new installment of Fred Armisen and Carrie Brownstein's hit sketch comedy show. In the special, it's wintertime in Portlandia and Peter and Nance struggle to keep off winter weight by cutting pasta from their diets, Candace's son (SNL's Bobby Moynihan) visits Women and Women First bookstore for the holidays, and a couple tries to keep their food cart in business. Tune in at 10:30/9:30c.
Saturday
Tune in at 8/7c for Trapped in the Closet, the deluxe edition, a newly remastered and remixed edition of the saga from the very beginning. If you don't already know, R. Kelly's hip hopera is a bold, humorous and dramatic journey through Chicago with a diverse cast of characters who are connected by a mysterious package. Then stay tuned for Trapped in the Closet, part three, the next installment of ongoing drama now with even more mystery. Sylvester, Rufus, Cathy, Tina, Roxanne, Rosie the Nosy Neighbor, Twan and Pimp Lucius are joined by new characters for more of the Trapped story.
Sunday
Spend Sunday getting scared out of your pants. We're showing "Friday the 13th: A New Beginning" at 7/6c so you can watch a bunch of teens (Melanie Kinnaman, Shavar Ross) get chased around by a nut job in Jason's hockey mask and they are forced to take matters into their own hands. And by hands we mean chainsaw. Then stay tuned for terror when we show "Friday the 13th, Part VI: Jason Lives". With movies this frightening you'll be dying to go back to work.
Want the latest news from IFC? Like us on Facebook and follow us on Twitter @ifctv.