What to watch on IFC tonight: "Scary Movie 2" at 8:15 p.m. ET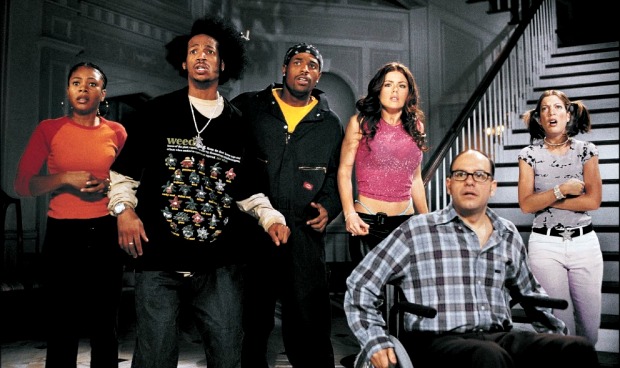 Posted by Melissa Locker on
Tonight at 8:15 p.m. ET, the Wayans Brothers return with the inevitable sequel to the horror-flick parody that started it all. That's right, we're showing "Scary Movie 2" and you're definitely going to want to tune in to this one as the Wayans take shots at "The Exorcist," "Hannibal," and "House on Haunted Hill," and jabs at non-horror parody-worthy flicks like "Charlie's Angels." The film is filled with gags and gags (bodily functions, ahoy!) along with headier pokes at Thomas Jefferson and "Raging Bull."
While the jokes in "Scary Movie 2" are raucous and raunchy, the best part of the film is the cast. The Wayans have a knack for finding talent and for talking famous people into starring in their films. This time around Shawn and Marlon Wayans are working with Anna Faris, Kathleen Robertson, as well as our friend David Cross along with Tori Spelling, Chris Elliott, James Woods (as an exorcist with bowel trouble), Andy Richter, and Tim Curry. If all those amazing, hilarious, and talented actors can take time out of their schedules to star in the movie, the least you can do is watch.
Prefer your slasher flicks without the laughs? The gore without the giggles? Stay tuned for "Friday the 13th, Part VI: Jason Lives" at 11 p.m. ET.
Watch the trailer now and be sure to tune in tonight to "Scary Movie 2" at 8:15 p.m. ET:
Want the latest news from IFC? Like us on Facebook and follow us on Twitter @ifctv.
"Scary Movie 2" airs tonight at 8:15 p.m. ET