What to watch on IFC on Sunday: A Dilbert marathon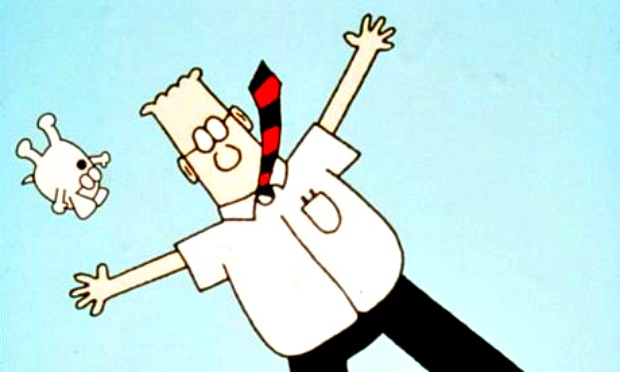 Posted by Melissa Locker on
We all know Sunday is a day of rest, but if you're like us, you may spend half of Sunday cursing the looming specter of Monday and the start of the work week. So why not spend your Sunday pointing and laughing at someone else's time in cubicle-land by watching a Dilbert marathon?
Beginning at 9:30 a.m. ET/8:30 a.m. CT we're showing back-to-back episodes of Scott Adams' comic strip come to life on the small screen. The show starred the voice talents of actors Daniel Stern, Chris Elliott, Larry Miller, Kathy Griffin, Jason Alexander and Gordon Hunt and featured a slough of notable guest stars like Stone Cold Steve Austin, Andy Dick, Jon Favreau, Gilbert Gottfried, Jay Leno, Chazz Palminteri, and Jerry Seinfeld and featured theme music by Danny Elfman. The show, which aired for two seasons, won an Emmy Award before it joined many honorable fallen comrades in the "brilliant but cancelled" category. Now the show is back airing on IFC on Sundays.
Watch Dilbert now and be sure tune in on Sunday at 9:30 a.m./8:30 a.m CT:
Want the latest news from IFC? Like us on Facebook and follow us on Twitter @ifctv.
Dilbert airs on IFC on Sunday beginning at 9:30 a.m. ET/8:30 a.m. ET