Watch Jack Passion make more enemies in this new clip from Whisker Wars, airing Fridays at 10/9c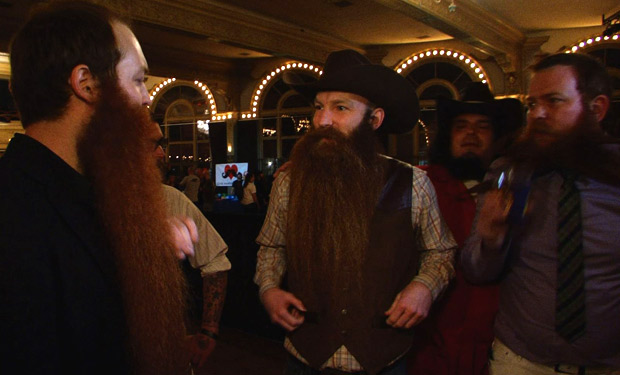 Posted by Melissa Locker on
Jack Passion may have a brilliant beard, but he has less than brilliant friend-making skills. The former world champion is working to regain his title, but he's not going to do it by making friends or playing nice with his competitors on the beard circuit. Instead Jack is returning to the beard circuit looking for a title and a little payback against his old rivals, too. He will get his first chance at the New York Beard and Mustache Championships, a contest that pits him against Austin's Bryan Nelson and Allen Demling. Jack comes out fighting, insuring that the second season of Whisker Wars is as filled with facial hair feuding and fireworks as season one.
Watch this new clip from season two of Whisker Wars and tune in for more beard drama on Friday at 10/9c:
video player loading
.
.
.
Want the latest news from Whisker Wars? Like them on Facebook and follow them on Twitter@whiskerwars and use the hashtag #whiskerwars.
Whisker Wars airs on IFC on Fridays at 10 pm ET/PT