Watch Jack Passion get booed in this new clip from Whisker Wars, airing Fridays at 10/9c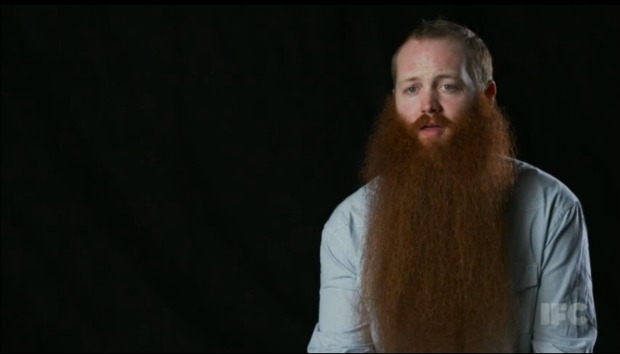 Posted by Melissa Locker on
You don't need to be a four-star general or have "Full Metal Jacket" on repeat to know that battle fronts are never warm and cuddly places. Whether you're waging war in the boardroom or in the trenches of the competitive beard circuit, if you're in a skirmish things are going to get ugly. That's why Jack Passion shouldn't have been surprised when he got booed during a facial hair face-off. It's not that the crowd hates you, Jack, or that your beard isn't the fullest, it's just that in war time everyone (except Switzerland!) has to pick a side. This time around, the crowd went wild for New York City boy Myk O'Connor who was representing for the Gotham City Beard Alliance. Sorry, Jack, but no one said war was pretty.
Watch this new clip from Whisker Wars and tune in Friday at 10/9c as the second season continues:
video player loading
.
.
.
Want the latest news from Whisker Wars? Like them on Facebook and follow them on Twitter@whiskerwars and use the hashtag #whiskerwars.
Whisker Wars airs on IFC on Fridays at 10 pm ET/PT