Watch Chapter 31 of R. Kelly's Trapped in the Closet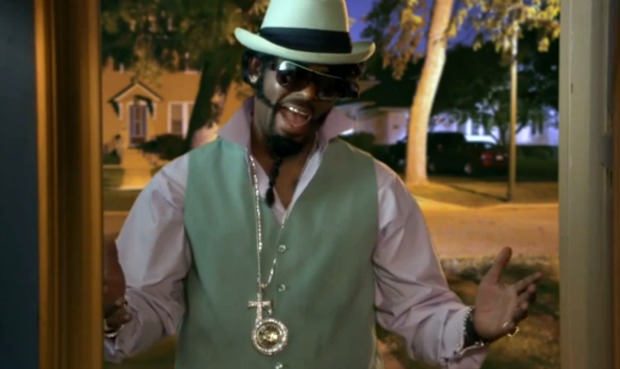 Posted by Melissa Locker on
"Let′s go get this mmm… mmm.. money!" That was Pimp Lucius, way back in Chapter 19. Since he got those famous word out, he's become a fan favorite with his stutter, his girls, and his unique ability to accessorize. Here's what we know about Pimp Lucius: He's a pimp and insists that everyone calls him Pimp, he slapped Tina, he has a lot of hos, he went to high school with Sylvester and even went to the clink with him, he works with Bishop Craig, God talks to him, he has money problems, he's been getting mysterious phone calls and is starting to fear for his life. Who do you turn to when you have money problems and are scared? Your mom and dad, of course. So who are Pimp Lucius' parents? Watch this new installment of R. Kelly's Trapped in the Closet and find out.
Each day this week we are unrolling a new chapter of Trapped in the Closet for you to stream online. If you need to catch up on all the chapters of Trapped and see what adventures Sylvester, Twan, Cathy, Rufus, Rudolph, Rosie the Nosy Neighbor and Pimp Lucius have been getting up to, head here where Chapters 1-23 live online.
Watch Chapter 31 of Trapped in the Closet now:
video player loading
.
.
.
Want the latest news from IFC? Like us on Facebook and follow us on Twitter @ifctv.