Watch Chapter 29 of R. Kelly's Trapped in the Closet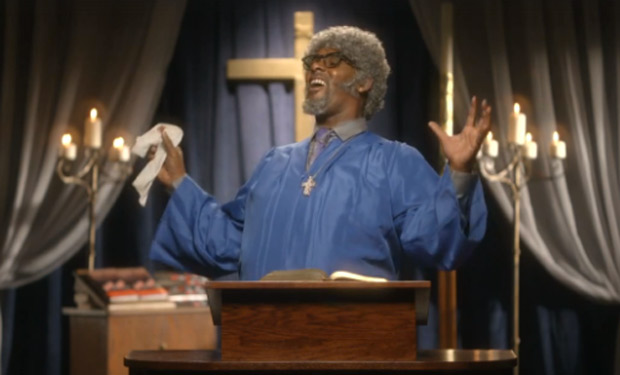 Posted by Melissa Locker on
Do you feel guilty about skipping church on Sundays to go to brunch? Do you worry about your everlasting soul because you never quite make it into the church pew because you're waiting in line for eggs? Well, thanks to R. Kelly, you don't need to skip your marionberry pancake fix and can stop worrying about eternal damnation too. Why? Because in Chapter 29 of R. Kelly's hip hopera Trapped in the Closet, R. Kelly takes us all to church.
Each day this week we are unrolling a new chapter of Trapped in the Closet for you to stream online. If you need to catch up on all the adventures of Sylvester, Twan, Cathy, Rufus, Rudolph, Rosie the Nosy Neighbor and Pimp Lucius, Head here where Chapters 1-23 live online.
Watch Chapter 29 of Trapped in the Closet, when Reverend Mosley preaches the gospel and something in his speech rings true for Tina who is watching with Roxanne:
video player loading
.
.
.
Want the latest news from IFC? Like us on Facebook and follow us on Twitter @ifctv.