It's Myk versus Jack in this new clip from season two of Whisker Wars, airing Fridays at 10/9c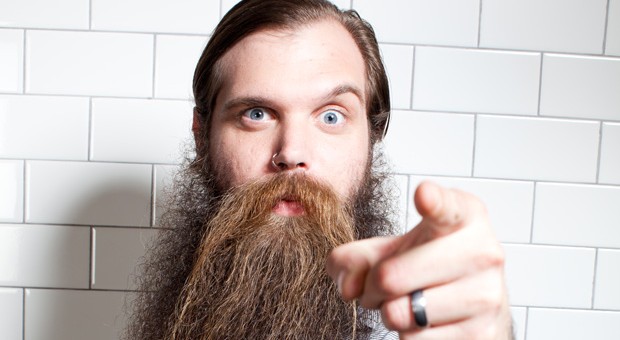 Posted by Melissa Locker on
The second season of Whisker Wars has a lot of new drama from some familiar faces including Gotham City Beard Alliance member Myk O'Connor and Beard Team USA's star Jack Passion. While last year the two didn't have too much to say to each other, this year, though, all bets are off and this new clip from the reality show's second season shows why the two are at each others beards. Watch below for a hint of the high drama that runs through the new season of Thom Beers' Whisker Wars.
Want to catch up on last season's action before jumping beard first into the new season? Head to our new Stream Room where you can watch the season finale of Whisker Wars from last year and remember all the anxiety, tension, and big bushy beards as the Beardsmen arrive at the ultimate whisker proving ground: The World Championships in Trondheim, Norway. Captain Phil Olsen predicted a hefty medal count for Beard Team USA, with former champion Burke Kenny determined to reclaim his lost title, and two-time World Champion Jack Passion resolved to solidify his dominance and bolster his beard's commercial appeal. However it's all jeopardized when a secret long-standing rift between Phil and the World Association surfaces at the event. The now-independent Austin Facial Hair Club seeks formal admission in the World Beard and Mustache Association, and the team's rising-stars Allen Demling and Alex LaRoche hope to score their first ever World Titles for Texas. Head to the Stream Room to watch the full episode now.
Watch Myk O'Connor vs. Jack Passion in this new clip from season two of Whisker Wars:
video player loading
.
.
.
Want the latest news from Whisker Wars? Like them on Facebook and follow them on Twitter@whiskerwars and use the hashtag #whiskerwars.
Whisker Wars airs on IFC on Fridays at 10 pm ET/9 CT.