"Warm Bodies": first four minutes of zombie romantic comedy online now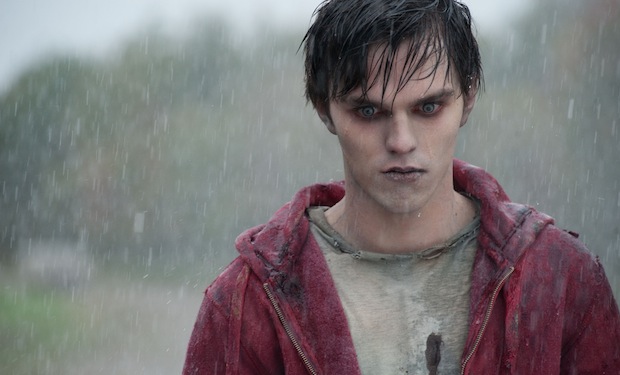 Posted by Terri Schwartz on
Have you still not been convinced by the zombie love story "Warm Bodies"? Well, allow us to convince you. Summit Entertainment has released the first four minutes of the upcoming film, and they look absolutely fantastic.
Since "Jack the Giant Slayer" got bumped back until March 1, "Warm Bodies" will be the first time audiences are really introduced to Nicholas Hoult as a leading man. The jury is still way, way out on "Jack," but it's easy to see from these four minutes of the film how Hoult can carry "Warm Bodies." Add that to the fact it also stars John Malkovich, Teresa Palmer and Rob Cordrry, and you've got some magic on your hands.
The best part about "Warm Bodies" is that it's a twist on the zombie apocalypse we haven't seen before. Yes, there has been the whole fast-versus-slow zombies debate that's gone on for years, but we haven't seen a zombie love story quite like this. The tongue-in-cheek nature of the film will be what saves it, because if "Warm Bodies" were to be entirely earnest, it probably wouldn't work.
Based on the Isaac Marion novel of the same name, "Warm Bodies" is about "about a zombie who rediscovers his soul through a relationship with a human girl. It's due out in theaters on February 1.
Are you as excited by these first four minutes of "Warm Bodies" as we are? Tell us in the comments section below or on Facebook and Twitter.