Total Bearding Network looks at the Whisker Wars' Little League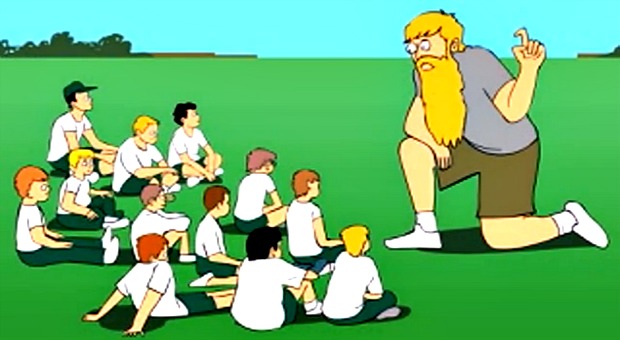 Posted by Melissa Locker on
As any of the competitors on Whisker Wars could tell you, lustrous, chest length beards, sky high mustaches and fantastical facial hair don't grow overnight. It takes years of practice to master the grooming techniques, hair growing and showmanship necessary to successfully vie for victory in the competitive beard circuit. You think Jack Passion mastered his trademark beard flip overnight? Of course not. He's been practicing that since he was three years old and his father would make him flip his beard over his arm, getting the hand position just right, over and over again. (We're guessing, but it could be true!) Practice makes perfect after all. As bearding becomes more and more popular as a sport, it has lead to the creation of Little Leagues across the land as youngsters sprout their beards in the hopes of one day being able to compete in the circuit. Keep dreaming kids and some day you may have a beard as bushy as Bryan Nelson.
Watch this all new installment of our animated web series Total Bearding Network and be sure to tune in for a new episode of Whisker Wars as the second season continues Friday at 10/9c:
video player loading
.
.
.
Want the latest news from Whisker Wars? Like them on Facebook and follow them on Twitter@whiskerwars and use the hashtag #whiskerwars.
Whisker Wars airs on IFC on Fridays at 10 pm ET/PT.