Tim Grierson on the Year's Forgotten Gems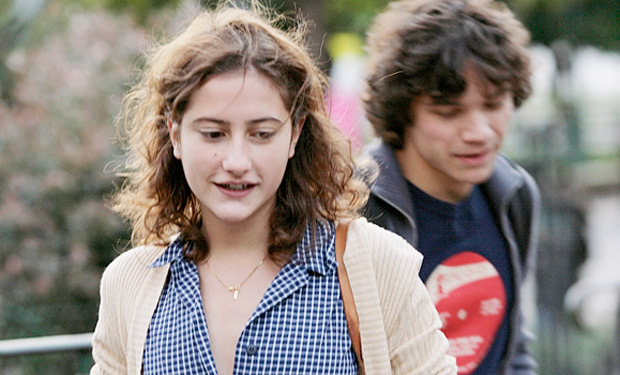 Posted by Tim Grierson on
Most critics agree that 2012 will be remembered as a particularly strong movie year. Whether it's "Zero Dark Thirty" or "The Master," "Moonrise Kingdom" or "Beasts of the Southern Wild," "Amour" or "Holy Motors," bold films were everywhere. The only downside to such a terrific year is that some superb smaller films have been pushed into the margins, overlooked by critics' groups, end-of-the-year lists, and Oscar bloggers. With that in mind, I thought I'd select five that are absolutely worth your time that I haven't mentioned in any of my columns this year. If you were having trouble narrowing down your 2012 favorites to a Top 10, these selections will only further complicate your process…
Goodbye First Love – This French drama from filmmaker Mia Hansen-Løve tackles an age-old subject, but with a real daring and freshness. An impressionable teenager named Camille (Lola Créton) is utterly smitten with her older boyfriend Sullivan (Sebastian Urzendowsky), convinced that they're meant to be together forever. So what is she supposed to do when Sullivan decides to travel the globe and leave her behind? "Goodbye First Love" takes a clear-eyed perspective on the passionate unreasonableness of young love, quietly observing as Camille mourns for the guy who turned his back on her. Créton bravely allows Camille to be exasperating and moody, such is the seeming permanence of her stubbornly broken heart.
It's Such a Beautiful Day – When we think of animated movies, our minds go to major productions like "Brave" or "Wreck-It Ralph," where hundreds upon hundreds of animators and other artists are working together to make big blockbusters. By comparison, Don Hertzfeldt makes personal, do-it-yourself projects. This year, he released "It's Such a Beautiful Day," which compiled two previous short animated films with a new final installment, all about a luckless gent named Bill coping with the ennui of regular life. The three-piece movie runs just over an hour, but with wry humor and some utterly poignant touches, it addresses the complexity of life, death and family in such a way that it's very nearly overpowering.
Marina Abramović: The Artist Is Present – For those who are allergic to performance art, an entire documentary about heralded, divisive art-world figure Marina Abramović might sound like hell. But director Matthew Akers delivers a portrait of an icon made human as she prepares for her latest show, which will involve her sitting quietly and expressionlessly in a chair for several hours each day while museum patrons take turns sitting opposite her. Abramović will only stare back at them, and likewise "The Artist Is Present" gazes back at her as she goes about her craft. But this is no dry academic treatise: Few films this year made me cry as much as this one, in part because of the extraordinary (albeit brief and silent) connection she makes with her fans during this exhibit.

Middle of Nowhere – This year's Sundance helped launch "Beasts of the Southern Wild" and "The Sessions." But don't forget about this wonderfully observed Los Angeles drama about a young woman named Ruby (Emayatzy Corinealdi) who promises to wait for her husband (Omari Hardwick) while he serves a prison sentence. But Ruby's devotion to her man leaves her in an emotional purgatory that keeps her own life from moving forward, which causes all sorts of complications when a gentlemanly bus driver (a superb David Oyelowo) starts to develop feelings for her. Great performances, realistic stakes, genuine feeling — writer-director Ava DuVernay has crafted a movie with the richness and care of a novel.

Only the Young – Of the many strengths of the documentary "Only the Young," chief among them is how loving and nonjudgmental filmmakers Jason Tippet and Elizabeth Mims are about their subjects: three teens living in Southern California negotiating the anxiety of adolescence. Raised Christian but loving skateboarding and punk music, Garrison, Kevin and Skye are observed as they deal with crushes and broken families, and the movie blessedly never tries to categorize them, letting their contradictions speak for themselves. It also doesn't hurt that "Only the Young" is quite often simply beautifully made, weaving together the teens' conversation with images from their desert hometown that capture a universal sense of longing and isolation that any young person can recognize. Like many of 2012's forgotten gems, "Only the Young" may not have made many waves, but its precise, wonderful artistry makes one ponder how many other wonderful films are out there waiting to be discovered.