Tim Grierson on the Unforgettable Movie Moments of 2012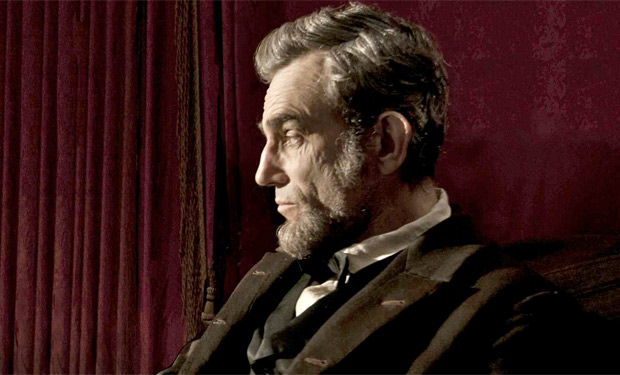 Posted by Tim Grierson on
When you think back on a year in movies, what flashes through your mind? It's probably snapshots: incredible scenes or indelible images or a funny line that's always going to stick with you. In 2012, I saw over 300 films, and even some of the worst had their moments that I can look back on fondly. So, as we prepare for 2013, here's a random list of the scenes and moments of the film year that I really treasure. I've kept some intentionally vague so that I don't spoil anything, but hopefully these favorite glimpses will help inspire your own happy memories of a great film year….
The dazzling motion-capture sequence in "Holy Motors."
Josh Brolin's dead-on perfect impression of a younger Agent K (Tommy Lee Jones) in "Men in Black 3."
Abraham Lincoln (Daniel Day-Lewis) leaves the White House for the very last time in "Lincoln."
Navy SEALs launch their raid on Bin Laden's compound in "Zero Dark Thirty."
Hushpuppy (Quvenzhané Wallis) meets the woman who may be her long-lost mother in "Beasts of the Southern Wild."
Anne Hathaway sings "I Dreamed a Dream" in "Les Misérables."
The tsunami comes in "The Impossible."
Eric Parker (Robert Pattinson) travels through Manhattan in his tricked-out limo in "Cosmopolis."
Sam (Jared Gilman) and Suzy (Kara Hayward) hatch their plan to run away together over a series of letters in "Moonrise Kingdom."
Graham (Tom Wilkinson) is reunited at long last with his boyfriend in "The Best Exotic Marigold Hotel."
In a split second, something happens between Nica (Hani Furstenberg) and Alex (Gael García Bernal) that threatens their relationship forever in "The Loneliest Planet."
We finally get to see Pat (Bradley Cooper) and Tiffany's (Jennifer Lawrence) dance routine in "Silver Linings Playbook."
Dallas (Matthew McConaughey) explains the intricacies of strip-club seduction to the Kid (Alex Pettyfer), complete with lots of pelvic thrusting, in "Magic Mike."
The plane finally, finally takes off from Iran in "Argo."
Freddie (Joaquin Phoenix) and Dodd (Philip Seymour Hoffman) have their big blowup in the jail cell in "The Master," causing Freddie to go temporarily insane, smashing everything in his path.
Jafar Panahi, under house arrest, finally goes outside to see the fireworks in "This Is Not a Film."
Feuding siblings J.R. (Carlen Altman) and Colin (director Alex Ross Perry) finally make some peace — in the most unexpected way possible — in "The Color Wheel."
Ottway (Liam Neeson) prepares for his final showdown with the wolves in "The Grey."
The utterly sincere use of Katy Perry's "Fireworks" in "Rust & Bone."
The, uh, scene involving fried chicken in "Killer Joe."
The riff-off in "Pitch Perfect."
Joe (Joseph Gordon-Levitt) sits down at a diner with his older self (Bruce Willis) to find out what's become of him in "Looper."
Pi (Suraj Sharma) barely survives the shipwreck in "Life of Pi."
Brian (Jake Gyllenhaal) and Janet (Anna Kendrick) do a pretty sweet choreographed dance to "Push It" at their wedding reception in "End of Watch."
Although he's drunk and high, Whip Whitaker (Denzel Washington) manages to land his doomed aircraft in the harrowing opening of "Flight."
Elena (Nadezhda Markina) finally decides how to resolve her disagreement with her husband (Andrey Smirnov) in "Elena."
Mallory (Gina Carano) and Paul (Michael Fassbender) fight it out in their hotel room in "Haywire."
Ohlsdorfer (János Derzsi) and his daughter (Erika Bók) try to leave their doomed farm in "The Turin Horse," but then, for a reason that's never explained, they turn around and head home.
The moment when we're sure that the young boy Cyril (Thomas Doret) is dead in "The Kid With a Bike."
A prank caller (Pat Healy) tells a fast-food manager (Ann Dowd) that one of her employees (Dreama Walker) stole money from a customer's purse in "Compliance" — and then things just get worse and worse.
Georges (Jean-Louis Trintignant) squares off with a pigeon in "Amour."
Performance artist Frank Uwe Laysiepen silently sits across the table from his collaborator and former lover Marina Abramović during her MoMA show in "Marina Abramović: The Artist Is Present."
Isaac Sachs (Tom Hanks) realizes he's in love with Luisa Rey (Halle Berry) — just as his plane explodes — in "Cloud Atlas."
Jackie and David Siegel's dream mansion sits unfinished — a sad symbol of their fading riches — in "The Queen of Versailles."
Batman (Christian Bale) confronts Bane (Tom Hardy) in his underground lair — and quickly realizes he's no match for him — in "The Dark Knight Rises."
Erik (Thure Lindhardt) cries with relief after learning he's not HIV positive in "Keep the Lights On."
After trying to control his emotions for so long, Bruce Banner (Mark Ruffalo) finally becomes the Hulk in "The Avengers."
Anna (Keira Knightley) and Count Vronksy (Aaron Taylor-Johnson) dance through a sea of frozen-in-place partygoers in "Anna Karenina."
A distraught Hester (Rachel Weisz) dashes into the London Underground in "The Deep Blue Sea," suddenly finding herself having a flashback to when she and her husband (Simon Russell Beale) huddled there with others during the London Blitz while everyone sang "Molly Malone."
Mark (John Hawkes) and Cheryl (Helen Hunt) say goodbye after the last session in "The Sessions."
Charlotte (Nicole Kidman) lets it be known just how hot she is for convicted murderer Hillary (John Cusack) in "The Paperboy."
Bilbo Baggins (Martin Freeman) meets a strange, scary creature named Gollum (Andy Serkis) in "The Hobbit: An Unexpected Journey."
The final, beguiling dance in "Not Fade Away."
Da Good Bishop Enoch Rouse (Clarke Peters) preaches his heart out in "Red Hook Summer."
Super-competitive brothers Jeremy (Mark Kelly) and Mark (Steve Zissis) engage in a comically high-stakes Laser Tag battle in "The Do-Deca-Pentathlon."
A new dance craze, the Sambola, is born in "Damsels in Distress."
Neil Young drives around his old hometown telling stories in "Neil Young Journeys."
Stacee Jaxx (Tom Cruise) and Constance Sack (Malin Akerman) paw each other while belting out "I Want to Know What Love Is" in "Rock of Ages."
Katniss (Jennifer Lawrence) volunteers to take her sister's place in "The Hunger Games."
Spider-Man (Andrew Garfield) saves the boy from the burning car in "The Amazing Spider-Man."
Jeff (Jason Segel) dives into the water in "Jeff, Who Lives at Home."
"Afro Circus," from "Madagascar 3: Europe's Most Wanted," gets embedded in our brains.
We discover tough-as-nails Sergeant Calhoun's (Jane Lynch) comically horrible backstory in "Wreck-It Ralph."
Schmidt (Jonah Hill) and Jenko (Channing Tatum) start having some trippy drug visions in "21 Jump Street."
After a night of drinking and bonding, Hannah (Rosemarie DeWitt) and Jack (Mark Duplass) decide that sleeping together might not be the worst idea in "Your Sister's Sister."
Daniel (Luke Kirby) tells married Margot (Michelle Williams) in sensual detail exactly what he'd do to her if they were lovers in "Take This Waltz."
The android David (Michael Fassbender) watches "Lawrence of Arabia," modeling himself after Peter O'Toole, in "Prometheus."
In "Taken 2," a kidnapped, imprisoned Bryan Mills (Liam Neeson) calls his daughter (Maggie Grace) and tells her to throw grenades around Istanbul so he can figure out where he is. (You know, because, sure, why the hell not?)
Armie Hammer playing a perfectly lunk-headed prince in "Mirror Mirror."
Any time Rihanna says anything in "Battleship."
The big motorcycle chase at the end of "The Bourne Legacy."
Any scene with Eva Green in "Dark Shadows."
The wonderfully ridiculous and over-the-top action sequence that kicks off "The Expendables 2."
The restaurant dance sequence in "Step Up Revolution." (Honorable Mention: Every other dance sequence in "Step Up Revolution.")
We discover the reason why James Bond (Daniel Craig) doesn't want to discuss Skyfall in "Skyfall."
Happy holidays, everyone. See you in 2013.