Will the "Star Wars: Episode VII" director be announced in January?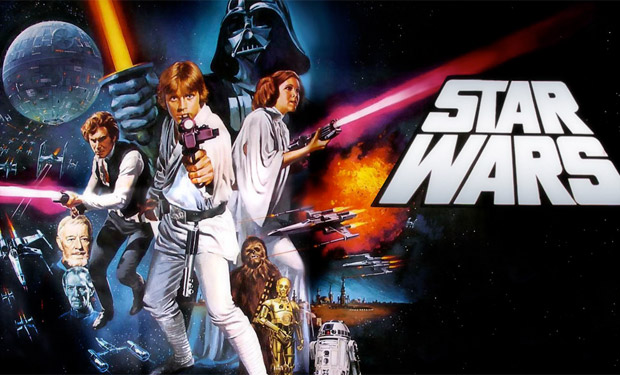 Posted by Terri Schwartz on
It could be that we don't have much longer to wait until the director for "Star Wars: Episode VII" is announced. There have been few details revealed about the project since it was first announced at the end of October, but now a mini-update could clue us in on when we'll be finding out a lot more about the highly anticipated film.
"I have no immediate update, but hopefully in January I'll have something that I can say," Kathleen Kennedy told ABC News Radio during a recent interview.
We'd hope so, since the new Lucasfilm president went on to say that pre-production on the movie will begin in the spring. At this rate, we'll likely find out everything about the movie all at once instead of having it trickle in at a slow rate. Disney seems to be working on this project very carefully, since fans seem hesitant to get excited about a new "Star Wars" sequel trilogy. One wrong move, and the company could be looking at working back good public opinion instead of building the hype around the project even higher.
While we are interested in learning who the director is going to be, we're also dying to know how — and if — the original stars of the series are going to be involved. Following the initial news that Disney had purchased Lucasfilm and was prepping a "Star Wars: Episodes VII," "VIII" and "IX," a rumor came out claiming that Harrison Ford, Carrie Fisher and Mark Hamill will all come back for more. That's neither been confirmed nor denied, but we know at least Samuel L. Jackson wants to be involved again.
Michael Arndt is writing a script for "Star Wars: Episode VII," while it's been reported that Laurence Kasdan and Simon Kinberg are working on "Star Wars" spinoff films. The movie is slated to come out in 2015 with each subsequent film coming out a year or two after that. Matthew Vaughn seems to be the most likely choice for the man chosen to direct "Star Wars: Episode VII."
Who would you like to see direct "Star Wars: Episode VII"? Tell us in the comments section below or on Facebook and Twitter.