Seth Rogen, Jack Black and Rainn Wilson headline Jason Reitman's "Ghostbusters" live read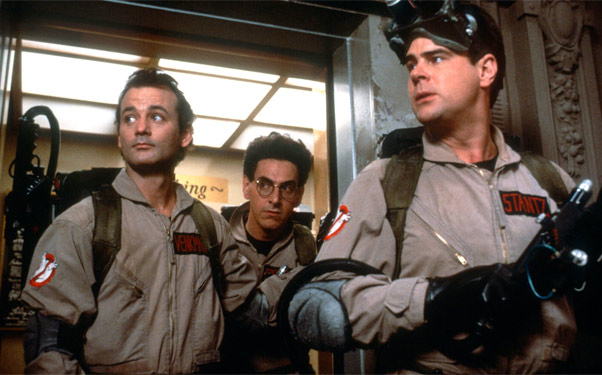 Posted by Terri Schwartz on
Considering the great casts Jason Reitman is able to assemble for his movies, it shouldn't come as much of a surprise that he's able to gather a great group of people for his Film Independent live reads that are held at LACMA. The next one he's doing is "Ghostbusters," and before you get too excited about it, we should let you know it's sold out. The reading is going to take place on December 12, and the recently revealed cast is downright awesome.
Entertainment Weekly has revealed that Seth Rogen is going to read the part of Peter Venkman, Jack Black will play Ray Stantz and Rainn Wilson will portray Egon Spengler. In addition, Kristen Bell will be Dana Barrett, Phil LaMarr will read for Winston Zeddmore, Kevin Pollak will portray Walter Peck, Mae Whitman is going to be Janine Melnitz, Paul Rust will read as Louis Tully and Paul Scheer is going to play everyone else. See, we said you'd be jealous.
Though this is an extremely exciting line-up, it also is a bit bittersweet. Dan Aykroyd recently gave Sony an ultimatum about the fate of "Ghostbusters 3″ and it seems less likely than ever that the movie is going to happen.
"Now's the time to tell the picture company, and I'd say this quite publically, it's time now to sit down and make this movie, or you will lose your main principals, and you won't be able to make it without us, because we have rights, and now is time to make the movie," he said at the time. "You don't take advantage of that in the next three or four months, I'll see you in Australia, where we'll be selling Crystal Head [Vodka]."
Maybe this will be enough to give Sony the kick in the butt that the studio needs.
Are you going to be attending this LACMA live read? Tell us in the comments section below or on Facebook and Twitter.