Seth MacFarlane planning Western comedy "A Million Ways to Die in the West"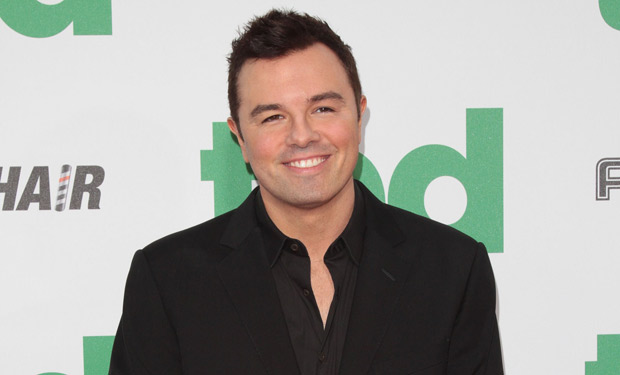 Posted by Terri Schwartz on
Seth MacFarlane has another live action comedy in the works. Following the success of "Ted" earlier this year, the "Family Guy" creator is working on a film called "A Million Ways to Die in the West."
The Hollywood Reporter has the news, and likens the planned film to "Blazing Saddles." It's supposed to be "a Western with contemporary humor, with one undercurrent being just how dangerous and painful life really was in the late 1800s." It's unclear whether or not the movie will involve any animation like "Ted" did, or be a standalone comedy.
Even if it's got a different premise, expect "A Million Ways to Die in the West" to be similar to "Ted." MacFarlane and his "Ted" cowriters, Alec Sulkin and Wellesley Wild, wrote the script, and MacFarlane is also planning to direct and star in it. Media Rights Capital and Scott Stuber will produce the project.
The script is "said to be laced with MacFarlane's hallmark racy humor" and also features a "romantic" female lead. This project is slated for summer 2013.
"Ted" was considered a big success for Universal when it was released earlier this year. It was made for around $50 million, but ended up raking in $501 million worldwide. Up next, MacFarlane will be seen hosting the Oscars.
Are you intrigued by "A Million Ways to Die in the West"? Tell us in the comments section below or on Facebook and Twitter.