Samuel L. Jackson: Nick Fury might not reappear until "Captain America: The Winter Soldier"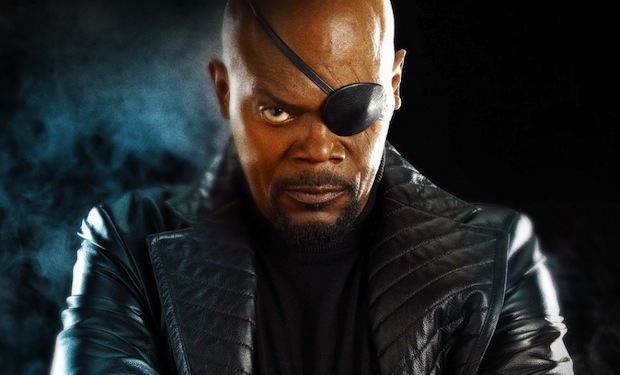 Posted by Terri Schwartz on
When will we see Nick Fury again? The last time we saw the S.H.I.E.L.D. director was in this summer's "The Avengers," but it turns out we have a couple more years to wait until he'll return to theaters again.
"I think my next time as Nick Fury is in 'Captain America: The Winter Soldier' because I'm not in 'Iron Man 3,'" Samuel L. Jackson told Total Film (via ComingSoon.net). "None of the Avengers are in 'Iron Man 3.' It's a standalone 'Iron Man' movie."
That means that Jackson is not in "Thor: The Dark World" as well, as that film comes before "Captain America: The Winter Soldier" in the Marvel Cinematic Universe: Phase Two chronology. Hopefully he'll be around in "Guardians of the Galaxy," which hasn't started filming yet, since that's the first time we'll have a new batch of Avengers introduced to the MCU in a long while.
"Captain America: Winter Soldier" is due in theaters on April 4, 2014. It stars Chris Evans, Anthony Mackie and Sebastian Stan. "Iron Man 3" comes out on May 3, 2014 while "Thor: The Dark World" is due out on November 8, 2013. "Guardians of the Galaxy" hits theaters on August 1, 2014 and "Ant-Man" will be released on May 1, 2015. At that rate, "The Avengers 2" will come out around August or November later that year.
Though Fury won't appear on the big screen until potentially 2014, it remains to be seen if he'll have some sort of role in "S.H.I.E.L.D.," the upcoming Marvel television series that will air on ABC.
Would you like to see Nick Fury have a larger role to play in the MCU? Tell us in the comments section below or on Facebook and Twitter.