Samuel L. Jackson and Anne Hathaway compete in a Christmas movie "sad off"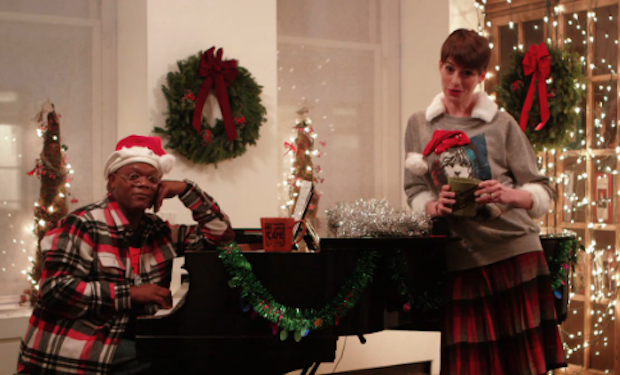 Posted by Terri Schwartz on
Nothing says Christmas like slaves and whores, according to Samuel L. and Anne Hathaway. The "Django Unchained" and "Les Miserables" stars competed in a "sad off" that is so funny it's likely going to define how we see those movies when we finally get a chance to watch them.
We won't spoil the jokes because Hathaway and Jackson deliver them much better than we do, but let's just say that this is one Funny or Die video you won't want to miss. As for Jackson's gingerbread slave plantation and Hathaway's performance of "Silent Night" as a woman dying of tuberculosis… well, we'll let you see for yourself.
Which movie do you think would win in a "sad off": "Les Miserables" or "Django Unchained"? Tell us in the comments section below or on Facebook and Twitter.