Call-In Commentary: Watch the "Promised Land" trailer with director Gus Van Sant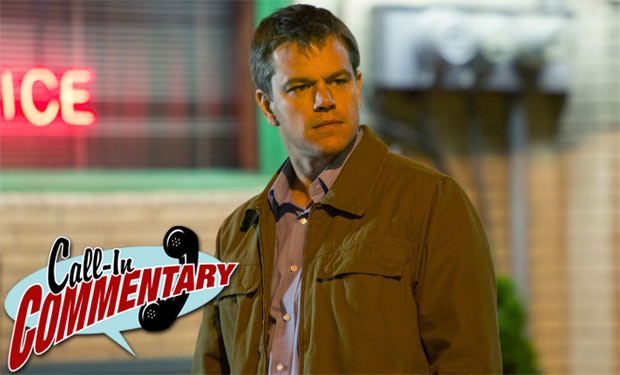 Posted by Brian Jacks on
Steeped in current events, the new environmental drama "Promised Land" takes the contentious issue of gas drilling and places Matt Damon and John Krasinski (who also co-wrote the film) on opposite sides of the fight. In the pic, Damon stars as a energy services salesman who goes door to door in a small town with the mission of convincing people to sign away their land for what's known as hydraulic fracking, or in other words, pulling natural gas out of the ground. Krasinski's character, an environmental activist, aims to stand in his way.
Originally slated to be Damon's directorial debut, the helming duties instead fell to veteran filmmaker Gus Van Sant, who worked with Damon on "Good Will Hunting." For a firsthand account behind the making of the film, we asked Van Sant to contribute to our Call-In Commentary series, where actors and directors narrate their trailers. In the video below, hear Van Sant discuss symbolism and how the film pulls together. "Promised Land" opens in limited release December 28, expanding wide on January 4.
video player loading
.
.
.
MORE CALL-IN COMMENTARIES:
– Watch the "On The Road" trailer with director Walter Salles
– Watch the "Flight" trailer with screenwriter John Gatins
– Watch the "Starlet" trailer with writer-director Sean Baker
– Watch the "Fat Kid Rules the World" trailer with director Matthew Lillard
– Watch the "House at the End of the Street" trailer with director Mark Tonderai
– Watch the "Looper" trailer with writer-director Rian Johnson
View more Call-In Commentaries…
Will you be checking out "Promised Land"? Let us know in the comments below, or on Facebook or Twitter.