Exclusive premiere: Mother Feather "Mother Feather"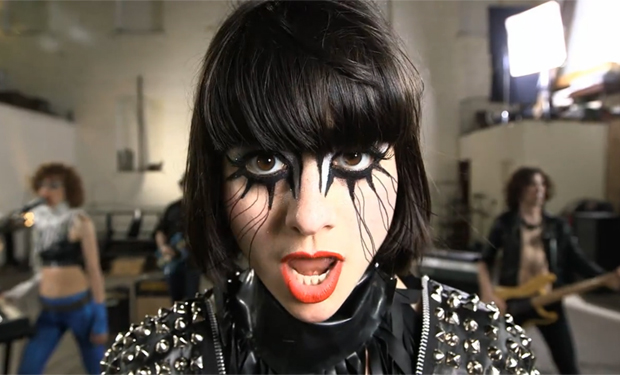 Posted by Brandon Kim on
Mother Feather hit the New York club scene in 2010 and brought their "pop cock-rock" slinking and slithering into sweaty, high kicking, hip shivering, parties that have endeared them to loads of local press.
This video for their battle hymn, directed by Isaiah King, does what old school performance videos always do best — let's you soak in the performer's prowess. You can almost feel the sweat flying. And the simple, but alluring illustrations serve to draw you in further, as if lured onto the pages of someone's obsessive sketching, in a magazine full of pretty things that they coveted with ink.
The pretty things here, singer Ann Courtney and the tall drink by her side, Lizzie Carena, backed up by their boys, have a self-titled EP to flaunt with this "Mother Feather."
"Mother Feather is the embodiment of your wildest inspiration. We are missionaries of pop cock-rock and 'Mother Feather' is our hymn," they told us, to tell you. "If you're feeling this, you're our next victim."
video player loading
.
.
.
If you feel shamelessly glam, let us know in the comments below or on Twitter or Facebook!