Exclusive premiere: Living Days "Let My Love Open The Door"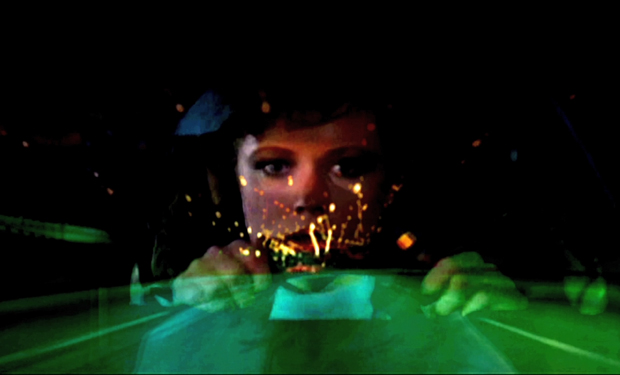 Posted by Brandon Kim on
Living Days have layered a lot of tremendous pop culture into one pastel-colored pastiche for their cover of Pete Townshend's 1980 radio hit. And if you've never caught the insane 1985 Sam Raimi/Bruce Cambell/Coen Brothers collaboration known as "Crimewave," then hold onto your steering wheel. Raimi's visuals lend themselves well to a music video, and what's more, singer Stephonik Youth lends herself well to Raimi's imagery.
"After taking some scissors to 'Let My Love Open the Door,' we watched 'Crimewave,'" Living Days told us. "[It] may be famously known for it's odd mix of classic genres and the mystery that surrounds the making and the life of the film, but outside of the film's narrative and erased of any context, there are images that simply stand on their own."
Additional treats are glimpses of young Bruce Campbell, the guy who played The Beast Rabban in "Dune" smashing a vase on his head and yes that's a frame of famed side-kick villain character actor, Brion James (Leon in "Bladerunner"), between a strobing, endless series of doorways.
"The film inspired us to put a magnifying glass on it, extract what struck us and reassemble. It was an experiment in combination," the band said recalling their inspiration. "Timing, perspective and combination is everything. Plus, it's always fun to watch films with friends with the volume turned down and a record on."
video player loading
.
.
.
Did we miss any 80's connections in this captivating collaboration? Let us know in the comments below or on Twitter or Facebook!