Call-In Commentary: Watch the "On The Road" trailer with director Walter Salles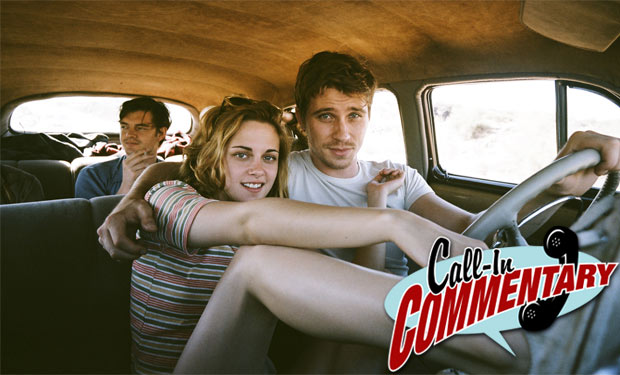 Posted by Brian Jacks on
American novelist Jack Kerouac is a hero of the beat generation, so it's somewhat surprising that it's taken more than fifty years to translate his classic title "On the Road" to film. But alas that moment has now arrived courtesy of director Walter Salles, who tapped a trio of young stars — Kristen Stewart, Garret Hedlund and Sam Riley — for the iconic tale of a grand cross-country road trip.
To get first-hand insight into the making of the film, we recruited Salles for our Call-In Commentary series, where filmmakers provide narration to their movie trailers. In the video below, Salles takes you inside the picture and its star cast. Check it out below; "On The Road" hits theaters Friday, December 21.
video player loading
.
.
.
MORE CALL-IN COMMENTARIES:
– Watch the "Flight" trailer with screenwriter John Gatins
– Watch the "Starlet" trailer with writer-director Sean Baker
– Watch the "Fat Kid Rules the World" trailer with director Matthew Lillard
– Watch the "House at the End of the Street" trailer with director Mark Tonderai
– Watch the "Looper" trailer with writer-director Rian Johnson
– Watch the "For a Good Time, Call…" trailer with writer-director Jamie Travis
View more Call-In Commentaries…
Will you be checking out "On The Road"? Let us know in the comments below, or on Facebook or Twitter.