Michael Showalter talks "Wet Hot American Summer" prequel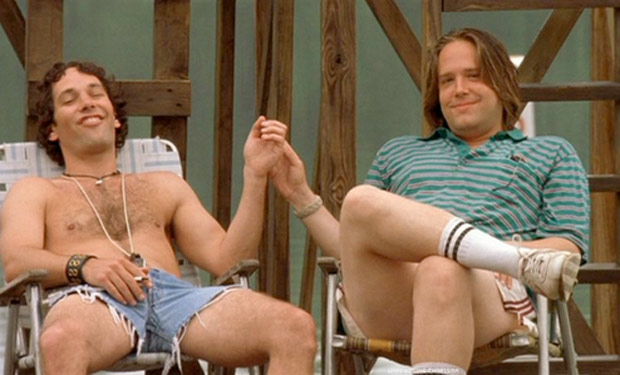 Posted by Terri Schwartz on
Just because we haven't heard anything about the planned prequel to "Wet Hot American Summer" in a while doesn't mean it's not still happening. Michael Showalter recently revealed some new information about the upcoming movie.
"We are working on a prequel. It's six months to a year earlier than when the original movie was, except the actors playing those characters are 10 years older," he admitted during an interview on "Geeking Out with Kerri Doherty."
When Doherty commented how it would make more sense to make a sequel to the film, Showalter joked, "You'd think."
Showalter has been one of the main forces in getting this new film make. As co-writer and star, he previously said that the movie is "one hundred percent yes" happening.
"The whole gang — everyone is back. We're doing it," he said on "Watch What Happens Live."
"Wet Hot American Summer" launched the careers of many people now well-known in the comedy industry. In addition to Showalter, the movie starred Michael Ian Black, Paul Rudd, Christopher Meloni, Janeane Garofalo, Molly Shannon, Ken Marino, Bradley Cooper and Amy Poehler.
Do you like this idea for a "Wet Hot American Summer" prequel? Tell us in the comments section below or on Facebook and Twitter.