Matt Damon still doesn't want to return for a "Bourne Legacy" sequel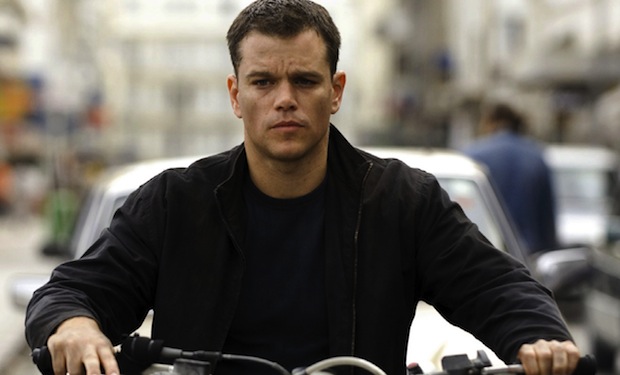 Posted by Terri Schwartz on
Matt Damon might still have a soft spot for the Jason Bourne franchise, but he doesn't seem to interested in returning to it. Ever since the series was attempted to be revived with the help of Jeremy Renner as new leading man Aaron Cross, people have been asking Damon whether he'll take the mantle back. According to him, the fact Renner is involved makes a direct sequel trickier.
"I think it's going to make it harder for us to make another one. I'm just trying to figure out like… Because they used our characters, anything that happens in that world, that's the 'Bourne' world now. So the pill popping and all that stuff happens," he told The Playlist.
It sounds like he's just making excuses to us, but who are we to say? Damon added that he doesn't know if there's a story worth telling that has Aaron Cross and Jason Bourne in it.
"I don't know what that story would be. I love Jeremy and I'm a huge fan of him and I know him personally and love him outside of work, too. But I just don't know what that story would be," he said. "I could never see Bourne teaming up with anyone. And all he said was – he wanted out, he wanted out, he wanted out. So how do you get that character going again?"
It seems like the plan is to have the "Bourne" series continue with Renner instead of Damon, but that could have changed since "The Bourne Legacy" didn't perform as well as Universal Pictures probably would have liked. Damon has expressed optimism in the past about Renner taking over the series, but didn't seem too heartbroken about losing it.
Would you want to see Damon return as Jason Bourne? Tell us in the comments section below or on Facebook and Twitter.