"Man Of Steel" trailer: The top 5 scenes that tell a lot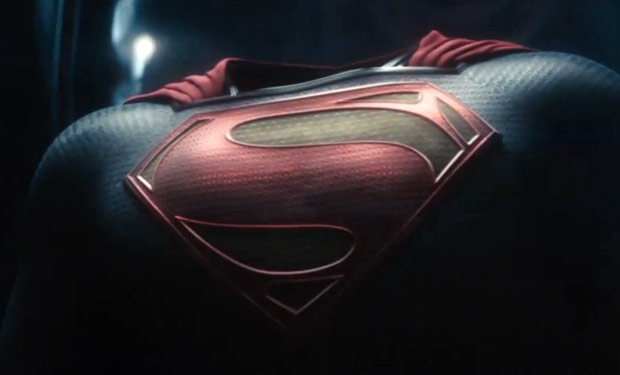 Posted by Rick Marshall on
The new trailer for Zack Snyder's "Man of Steel" has arrived online, and like many of the "300" filmmaker's other projects, the Superman reboot packs a lot into its teasers.
This time around, the footage covers a wide array of scenes from the film, including some angsty moments from Superman's childhood and some explosive battle scenes both on the ground and in space. And like most trailers for high-profile projects like this one, there's a lot we can learn from the footage.
Here are five scenes that offer some new details about what we'll see when "Man of Steel" hits theaters next year.
---
No Good Deed
Early in the trailer, we get a few different scenes showing a young Clark Kent dealing with his developing powers. When he rescues a bus full of children that went into the water, it would seem that his abilities are revealed — though we later witness a conversation between Clark and his father in which Jonathan Kent suggests that letting the kids die might have been a better choice. This is certainly a different take on Clark's father than we've ever seen before, and Superman's dialogue near the end of the trailer about his father's belief that the world wasn't ready for someone like him only further distances this version of the character from prior films.
---
The Orphaned Son
It's been over 30 years since Superman's origin story was told on the big screen, and "Man of Steel" makes its "reboot" status official with some scenes featuring a new spin on the character's origin. Not only do we get some scenes that appear to show an exploding Krypton, but atthe 1:48 mark we also get a good look at Russell Crowe as Jor-El, Superman's Kryptonian father.
---
Not Alone?
A considerable amount of footage in the new trailer is dedicated to scenes of alien spacecraft flying (and exploding) in space and around the sky here on Earth. There's clearly a greater focus on the sci-fi aspect of Superman's origin in this new film, and the footage would seem to indicate that we'll see the Man of Steel do battle well outside the confines of Earth. Whether the visitors will be Kryptonian or from some other world is uncertain, but we will be treated to at least one other man from Krypton in the film, that's for sure…
---
Zod!
Given that one of Superman's most iconic enemies made his debut in the movie franchise (and not in the comics), it's only fitting that the new franchise is wasting no time introducing Zod, the vicious soldier from Krypton who has tormented the Man of Steel on the screen and in the comics. The trailer gives us our first good look at Michael Shannon as Zod right around the 1:52 mark, and he looks like a force to be reckoned with — as Superman appears to learn for himself in a brief scene that appears shortly thereafter.
---
Superman Bound
Along with giving us a different look at Clark Kent's childhood, the new trailer also seems to indicate that "Man of Steel" will give us a different perspective on Superman's place in the world. In several scenes sprinkled throughout the trailer, we see Superman cuffed and under military watch, and even being targeted by the military in a later scene. Will Superman's relationship with the world he protects take on a more adversarial tone in the new franchise, or do these scenes offer an entirely different context for the Man of Steel's public image? We won't know the answers any time soon, but hey, speculation is half the fun!
Are you looking forward to "Man of Steel"? Let us know in the comments below.