"Man of Steel" trailer shows quick glimpses of General Zod, Jor-El and Lois Lane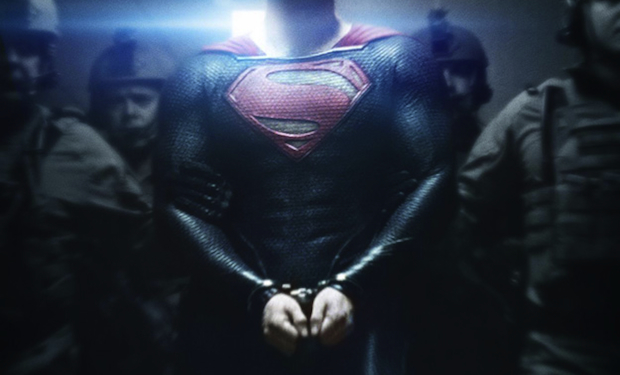 Posted by Terri Schwartz on
Enough with the teases: The first theatrical trailer for "Man of Steel" has arrived. The trailer details Clark Kent's transition from a boy struggling to cope with his superhuman powers to the man destined to change the world as Superman. It seems like "Man of Steel" will be an interesting retrospective on the tale of Superman, as this trailer and the teases that have come before it take their time telling Superman's story instead of focusing on "Man of Steel's" action-packed scenes.
What's especially exciting about this trailer is that it offers up some first looks at Russell Crowe's Jor-El, Amy Adams' Lois Lane and, perhaps most importantly, Michael Shannon's General Zod. Henry Cavill of course looks great in the suit, but it's great to see teases of performances from those three actors that we're really looking forward to watching on the big screen.
"Man of Steel" also stars Kevin Costner, Diane Lane and Laurence Fishburne. It is due in theaters on June 14, 2013 in IMAX and 3D.
What did you think of the "Man of Steel" trailer? Tell us in the comments section below or on Facebook and Twitter.