Learn the tricks of the freestyle beard in this clip from Whisker Wars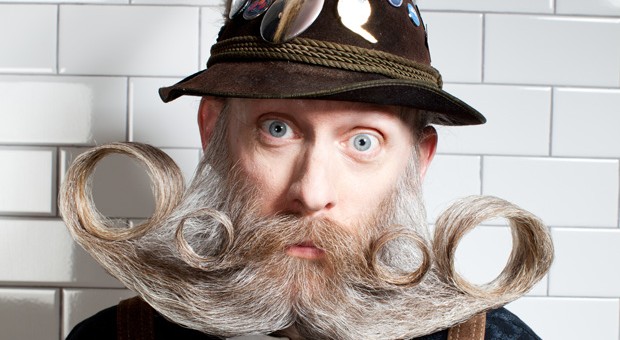 Posted by Melissa Locker on
The second season of Thom Beers' Whisker Wars brought more than a few dramatic moments to our screens, but none more surprising than when Aarne Bielefeldt decided to make the switch from the full beard natural category, which he frequently dominated, to freestyle. After all, Aarne was a champion in full beard natural, why make the change? Well, it turns out that Aarne is a fierce competitor in whatever catgory he's competing in, much to the chagrin of the Austin Facial Hair Club's Alex LaRoche who had staked out the freestyle beard territory and was slowly but surely making a name for himself in the category. Throw Michigan's John Buckler in the mix and you have a free for all in freestyle. As the whisker warriors prepare to battle it out in Germany's ultimate facial hair face off, no one knows which beard will win the judges' favor.
As the competitors get ready to wage war in the bearding proving grounds, the men use every trick in their books to make their facial hair stand out. Watch now:
video player loading
.
.
.
Want the latest news from Whisker Wars? Like us on Facebook and follow us on Twitter @whiskerwars