Kristen Wiig to play Steve Carell's love interest in "Anchorman 2′?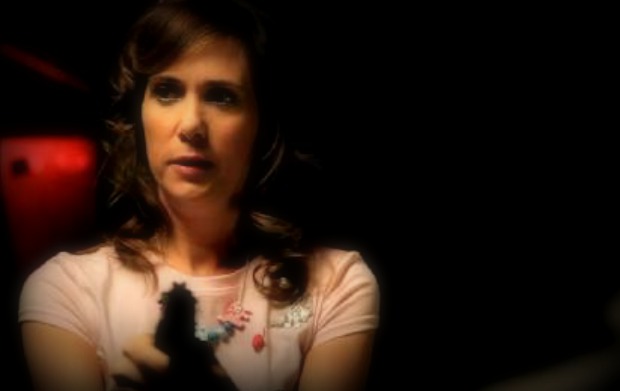 Posted by Terri Schwartz on
Brick Tamland might "have an I.Q. of 48 and am what some people call mentally retarded," but that doesn't make him any less of a catch. It's being reported that he could have a love interest in the upcoming "Anchorman: The Legend Continues," and that Kristen Wiig could be the woman to take the part.
TheWrap broke the news, reporting that she could play "opposite Steve Carell, as a love interest of some kind." That's not locked down though, since Adam McKay hasn't completed the script and no one has been officially cast beyond the central stars.
If "Anchorman" had been released today, it would almost certainly have starred Wiig, so it makes sense that she'd be brought on board now. Wiig is one of the preeminent female comics in Hollywood right now, known best for her roles in "Saturday Night Live" and "Bridesmaids." Even if she only had a small part in "Anchorman: The Legend Continues," she'd definitely make it memorable, as she proved in "Knocked Up" and "Adventureland."
"Anchorman: The Legend Continues" will star Will Ferrell, Carell, Paul Rudd, David Koechner and Christina Applegate. Directed by Adam McKay the film takes place during the rise of the 24-hour news cycle and will follow our favorite San Diego news team as they try to keep up with the times. It's due to be released in October 2013.
Would you want to see Wiig have a role in "Anchorman: The Legend Continues"? Tell us in the comments section below or on Facebook and Twitter.