Judd Apatow teases "Anchorman: The Legend Continues" script readthrough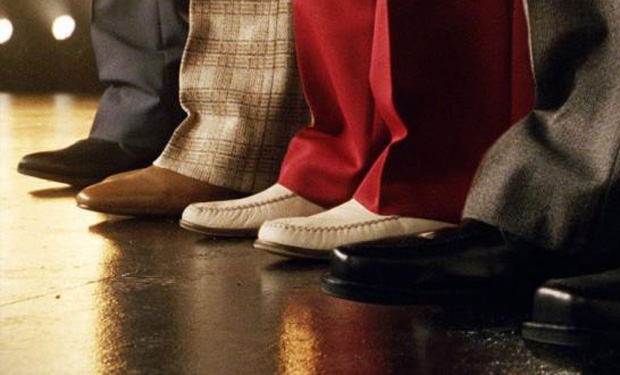 Posted by Terri Schwartz on
Paul Rudd is as in the dark about "Anchorman: The Legend Continues" as the rest of us. Though he's busy prepping for the film, the most he knows about it is that he needs to grow out his hair.
"I know that that's the reason my hair looks like John Taylor from Duran Duran right now," he told The Hollywood Reporter, adding that he "can't wait" to begin shooting.
Fortunately Judd Apatow, a producer on the film, is a bit more in the know. He said he's "heard it's really good," and shared a little bit more information on the project with MTV News.
"We read it a few weeks ago and people were laughing so hard that at about 40 minutes in we all just ran out of gas. It was hard to read the whole thing because we got tired [from laughing]," Apatow said. "I've never seen anyone delight in playing a character than Will acting like Ron Burgundy all day. He's just so happy doing it it's infectious."
He added, "I can't give it away because it's more secret than the next 'Star Wars.' All I can say is that there are no Wookies in it. But it's top-secret. You can't give away the Brick jokes."
"Anchorman: The Legend Continues" will star Will Ferrell, Carell, Paul Rudd, David Koechner, Christina Applegate and potentially Kristen Wiig. McKay will return as director. The film takes place during the rise of the 24-hour news cycle and will follow our favorite San Diego news team as they try to keep up with the times. Beyond that, little is known about the film. McKay did tease recently that there could be a bigger musical number than "Anchorman's" "Afternoon Delight" this time around. The film is due out on December 20, 2013.
Who do you hope makes a cameo in "Anchorman: The Legend Continues"? Tell us in the comments section below or on Facebook and Twitter.