James McAvoy and Patrick Stewart talk returning to "X-Men" in "Days of Future Past"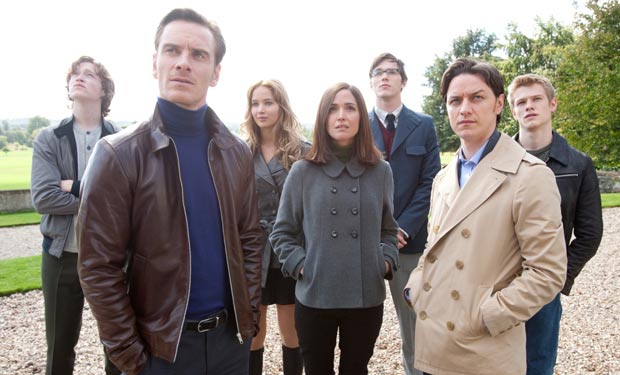 Posted by Terri Schwartz on
The return to the world of the X-Men is going to be an exciting one indeed. "X-Men: Days of Future Past" is shaping up to be a big crossover between the original "X-Men" films and the new, younger storyline started in "First Class," and that's definitely something to look forward to. Fortunately we aren't alone in our excitement. Leading man James McAvoy opened up in a new interview about why he's looking forward to coming back to the franchise.
"I thought the biggest thing that X-Men: First Class gave the franchise was a real palpable sense of humor that wasn't just for a couple of moments," McAvoy told Total Film, via ComicBookMovie.com. "It was running through the thing. And I hope that continues. I don't know how easy it will be for me to be a part of that as my character's going to be in a pretty fucked up place. It's a shame because I like the fact that Charles Xavier was witty and funny and a bit of a lecherous old guy trapped in a 30-year-old's body."
McAvoy's older counterpart, Patrick Stewart, also shared his excitement over returning to the "X-Men" franchise in a recent interview with Hero Complex. Stewart hasn't been in an "X-Men" film since "X-Men: The Last Stand," and he said he's glad he's not coming back alone.
"I'm very happy to report that Bryan Singer is coming back to direct the movie," he said. "I'm very happy that my lovely friend Ian McKellen is going to be with me."
"X-Men: Days of Future Past" is due in theaters on July 18, 2014. The official plot synopsis says "the storyline alternates between present day, in which the X-Men fight Mystique's Brotherhood of Evil Mutants, and a future timeline caused by the X-Men's failure to prevent the Brotherhood from assassinating Senator Robert Kelly. In this future universe, Sentinels rule the United States, and mutants live in internment camps. The present-day X-Men are forewarned of the possible future by a future version of their teammate Kitty Pryde, whose mind traveled back in time and possessed her younger self to warn the X-Men."
What are you most looking forward to about "X-Men: Days of Future Past"? Tell us in the comments section below or on Facebook and Twitter.