Jack Passion goes in alone in this new clip from Whisker Wars, airing tonight at 10/9c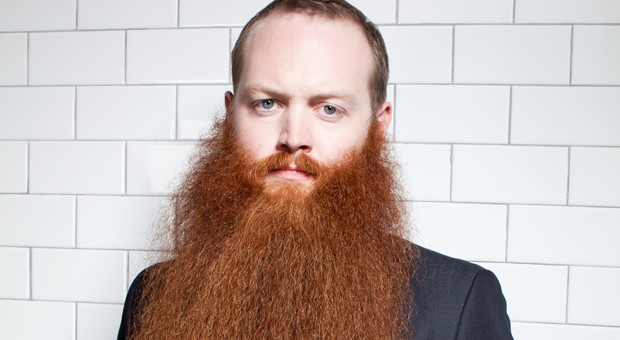 Posted by Melissa Locker on
Tonight at 10/9c we bid a fond farewell to the professional bearding circuit with the finale of the second season of Thom Beers' Whisker Wars. In the final episode of the season, we find our whisker warriors attempting to shake things up at the venerable German International Beard and Mustache Championships. The bearding boys are looking to make a big old U.S.A.-shaped mark in the birthplace of bearding. With the follicularly fierce competitors of the Austin Facial Hair Club taking charge along with their allies Myk O'Connor, John Buckler and Aarne Beilefeldt, Germany may not stand a chance in the face of such mustachioed machismo.
While many of our favorite Whisker War competitors have banded together to form a united front in Germany, former World Champion Jack Passion is notably absent. Passion suffered a string of defeats on the American circuit and he headed to Germany on a more one-man mission: To reclaim his legacy as the greatest natural Full Beard there ever was.
Watch Jack put on a brave face in this video from Friday's episode of Whisker Wars and be sure to tune in to the season finale at 10/9c:
video player loading
.
.
.
Want the latest news from Whisker Wars? Like them on Facebook and follow them on Twitter@whiskerwars and use the hashtag #whiskerwars.
The season finale of Whisker Wars airs Friday at 10/9c