It's Aarne vs Buckler in the latest clip from Whisker Wars, airing Fridays at 10/9c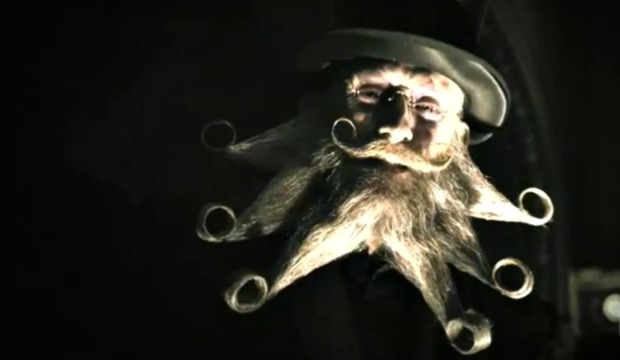 Posted by Melissa Locker on
While the competitive beard circuit is usually filled with fierce facial hair drama, this season of Whisker Wars has ratcheted it up. Not only is Jack Passion, the former world champion, staging a comeback on the beard circuit and looking for payback against his old rivals (and he has many), but Aarne Bielefeldt is shaking things up. When Aarne hit the Portland competition, he surprised everyone by switching from the full beard natural category to freestyle. That meant he was up against Michigan's John Buckler who himself had startled Austin Facial Hair Club's Alex LaRoche with an impressive win in the freestyle category in Ohio. As Aarne prepares for his next freestyle competition, Buckler buckles down and gets ready for a facial hair fight.
Watch as these two whisker warriors prepare for battle then watch their face-off on Friday at 10/9c, followed by Winter in Portlandia at 10:30/9:30c:
video player loading
.
.
.
Want the latest news from Whisker Wars? Like them on Facebook and follow them on Twitter@whiskerwars and use the hashtag #whiskerwars.
Whisker Wars airs on IFC on Fridays at 10 pm ET/PT