First official image debuts of Ashton Kutcher in "jOBS"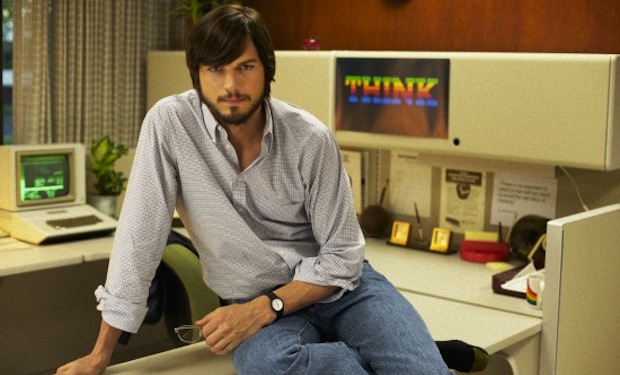 Posted by Terri Schwartz on
After months of seeing Ashton Kutcher on the set of "jOBS," we finally have an official image showing just how Steve Jobs-like he can look.
"jOBS" has been announced as the closing night film at the 2013 Sundance Film Festival, and this new image and a new official plot synopsis have come courtesy of that news. Though the still isn't anything flashy, it does continue to sell just how much Kutcher looks like the late Apple co-founder.
Sundance kicks off on January 17, which means we should (read: we better) see a trailer for the film by that point in time. It remains to be seen whether audiences will be interested in the movie based on how similar Kutcher looks to Jobs alone, and it wouldn't hurt the movie to drum up some interest. Keep in mind, there's also that Aaron Sorkin-penned Steve Jobs biopic to consider as well.
Directed by "Swing Vote's" Joshua Michael Stern, "jOBS" stars Kutcher, Josh Gad and Dermot Mulroney. Here's the official Sundance plot synopsis:
The true story of one of the greatest entrepreneurs in American history, jOBSchronicles the defining 30 years of Steve Jobs' life. jOBS is a candid, inspiring and personal portrait of the one who saw things differently.
What do you think of this image of Kutcher as Jobs? Are you interested in this movie? Tell us in the comments section below or on Facebook and Twitter.