Exclusive Premiere: The Existential Adventures of Tim Maia narrated by Devendra Banhart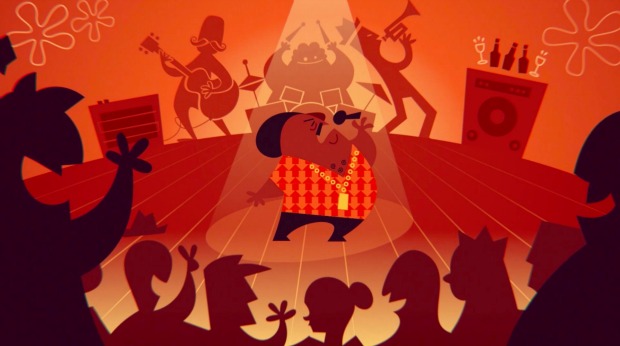 Posted by Melissa Locker on
When you think of Brazilian music, you probably think of Joao Gilberto tunes flitting over the beaches of Ipanema. But that just means you haven't heard of Tim Maia, who brought American soul, disco and funk to his native Rio De Janeiro. The result is a downright mesmerizing blend of carioca sound with a Motown twist, as if Barry White took up a residency at the Copacabana Palace. It's a musical blend that works so well and so seemingly effortlessly that you wonder why no one else thought of the combination. "Tim was the Big Bang who completely changed the scene when he arrived at the turn of the '70s," said Nelson Motta, the author of "Vale Tudo: O Som e a Fúria de Tim Maia" ("Anything Goes: The Sound and the Fury of Tim Maia") speaking to the New York Times. "He took the black American thing and mixed it with Brazilian forms like samba, baião and xaxado, inaugurating a new direction in Brazilian pop that remains popular even today: that of urban black music." David Byrne's record label Luaka Bop just released the best of the legendary Godfather of Brazilian Soul on an album title "Nobody Can Live Forever: The Existential Soul of Tim Maia," which you can stream here courtesy of Luaka Bop. It's the fourth release in the label's World Psychedelic Classics series and one that should be in heavy rotation.
Tim Maia's reputation wasn't just built on his prodigious talent, though. His status as a legend was also derived by his outlandish behavior, driven by spiritual and carnal passions. He married five times, he bought 100 hits of LSD and doled them out to the staff of his record label, he joined a UFO-loving cult and spent his time wearing white and watching for spaceships. To help introduce the rest of the world to the legend of the "American Sly Stone," a team of ten people from three different companies collected stories from Maia's old band members and friends, label personnel and various journalists in Brazil and America to create a visual retelling of the strange life and times of Tim Maia. The result is an animated short film, narrated by Devendra Banhart, sure to earn Maia more fans of his incredible talent.
Watch our exclusive premiere of "The Existential Adventures of Tim Maia," narrated by Devendra Banhart, and discover this Brazilian music legend:
video player loading
.
.
.
Want the latest news from IFC? Like us on Facebook and follow us on Twitter @ifctv.