Ewan McGregor wants to return as Obi-Wan in "Star Wars: Episode VII"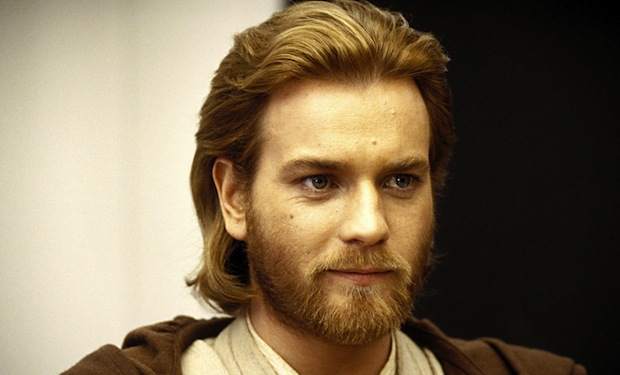 Posted by Terri Schwartz on
Does it come as any surprise that Ewan McGregor is another former "Star Wars" actor who'd also love to be a part of the upcoming sequel trilogy? It shouldn't, considering he was one of the best parts of "Episodes I" through "III." In a new interview, McGregor said he expects to reprise the role of Obi-Wan Kenobi now that original actor Alec Guinness is no longer with us.
"I would [do it], I would. I can only imagine I would be a hologram-type person because Alec Guinness can't do it now," he told Jimmy Fallon, via /Film. "There was always to be nine stories. He shot the middle three originally, we shot the first three, and then he told me that he wouldn't make the last three because he had other things planned."
McGregor also revealed that he knew about the Disney/Lucasfilm sale before most others did, saying, "[Lucas] let me know the night before that it was announced, which was nice."
Also on the list of former actors dying for a new role in the movies is Samuel L. Jackson. He previously said that he would take whatever role he could have, and elaborated to MTV News on what he thinks that could be.
"I think the smart thing would be to introduce some familiar characters along with whatever new characters they want to bring into the franchise. If nothing else, I think that Mace Windu could be an Obi-Wan Kenobi-type hologram," he said. Jackson added to the Huffington Post, "He could still be alive. He just went out the window. He's a Jedi! He could have landed on a ledge."
Michael Arndt is writing a script for "Star Wars: Episode VII," while it's been reported that Laurence Kasdan and Simon Kinberg are working on "Star Wars" spinoff films. The movie is slated to come out in 2015 with each subsequent film coming out a year or two after that. A major announcement could be coming in January.
Which former "Star Wars" cast members would you like to see come back? Tell us in the comments section below or on Facebook and Twitter.