"Elysium" still reveals first look at Sharlto Copley's villain character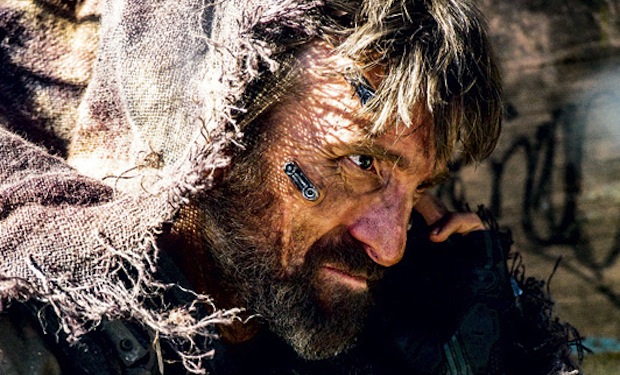 Posted by Terri Schwartz on
A trailer might have been too much to hope for, but we did get a nice Christmas present from Neill Blomkamp's "Elysium." As the first still of Matt Damon in the movie was released back in November, we now get to see Sharlto Copley as the movie's villain.
Consider us intrigued by this movie's sci-fi setting. We're not quite sure what the metal pieces in Copley's face mean, but it looks like it could be something out of a grittier version of "The Matrix." Based on his cameo jacket and the knife sticking out of his armor, we're guessing that he plays some sort of military official — or potentially terrorist. Whoever he is, Copley's character looks like he is a man on a mission. The image comes courtesy of Empire.
"Elysium" stars Matt Damon, Sharlto Copley and Jodie Foster. It's due in theaters on August 9, 2013. Here's the official synopsis that was released back in June:
"In the year 2159 two classes of people exist: the very wealthy who live on a pristine man-made space station called Elysium, and the rest, who live on an overpopulated, ruined Earth," the synopsis reads. "Secretary Rhodes (Jodie Foster), a hard line government official, will stop at nothing to enforce anti-immigration laws and preserve the luxurious lifestyle of the citizens of Elysium. That doesn't stop the people of Earth from trying to get in, by any means they can. When unlucky Max (Matt Damon) is backed into a corner, he agrees to take on a daunting mission that if successful will not only save his life, but could bring equality to these polarized worlds."
What do you think of this first look at Copley's character? Tell us in the comments section below or on Facebook and Twitter.